Hi guys, I´m starting in the team building, and this is my 4th team I´ve build. I found out this was the best team I´ve built, but it had some problems, just like LO Starmie and/or SD Luke who really crippled me.
After seeing its defensive stats, and getting swept by an offensive Suicune, I tried it out in previous team; I used offensiveCune as mid-game sweeper to weaken bulky waters and saw t was good enough that there were battles when I didn't had to show my late-game sweeper because Suicune killed the foe´s team. I came with the idea of building a team around offensive Suicune because everyone expects Crocune, besides, it has such an amazing bulk; base 100 hp and 115 in both defenses, so I finished choosing it as my sweeper.
TEAM BUILDING
First I chose offensive suicune as a sweeper because of its incredible bulk
Later, I checked out his counters, and saw that Blissey was her biggest counter, so I added Scarfape to my team.
Then, I noticed that no Blissey is going to stay in Infernape; they´d just keep switching out fearing CC. I needed a back off, in case Infernape died. So I chose sub Machamp
Later, I saw I had a ground and flying weakness, also I needed something that could take all the u-turns, and cripple many others physical threats, and Rotom-h really suited in this place
I had a great weakness to electric pokemon, such as Zapdos, other Rotoms, Jolteon and Raikou, so I chose Scarfttar because it kills most of them and can take a t-bolt due to its massive spD in sandstorm.
I needed a lead, and chose Forretress because it could lay spikes and SR. It changed my team to semi-stall
The lead really sucked, so I changed to Metagross because it has such a powerful explosion, and it almost always set up rocks.
Finally, I replaced subMachamp to subsporeBreloom because I had a great water weakness. Now I could handle Lanturn, who because of its typing, it completely walled Suicune.
TEAM: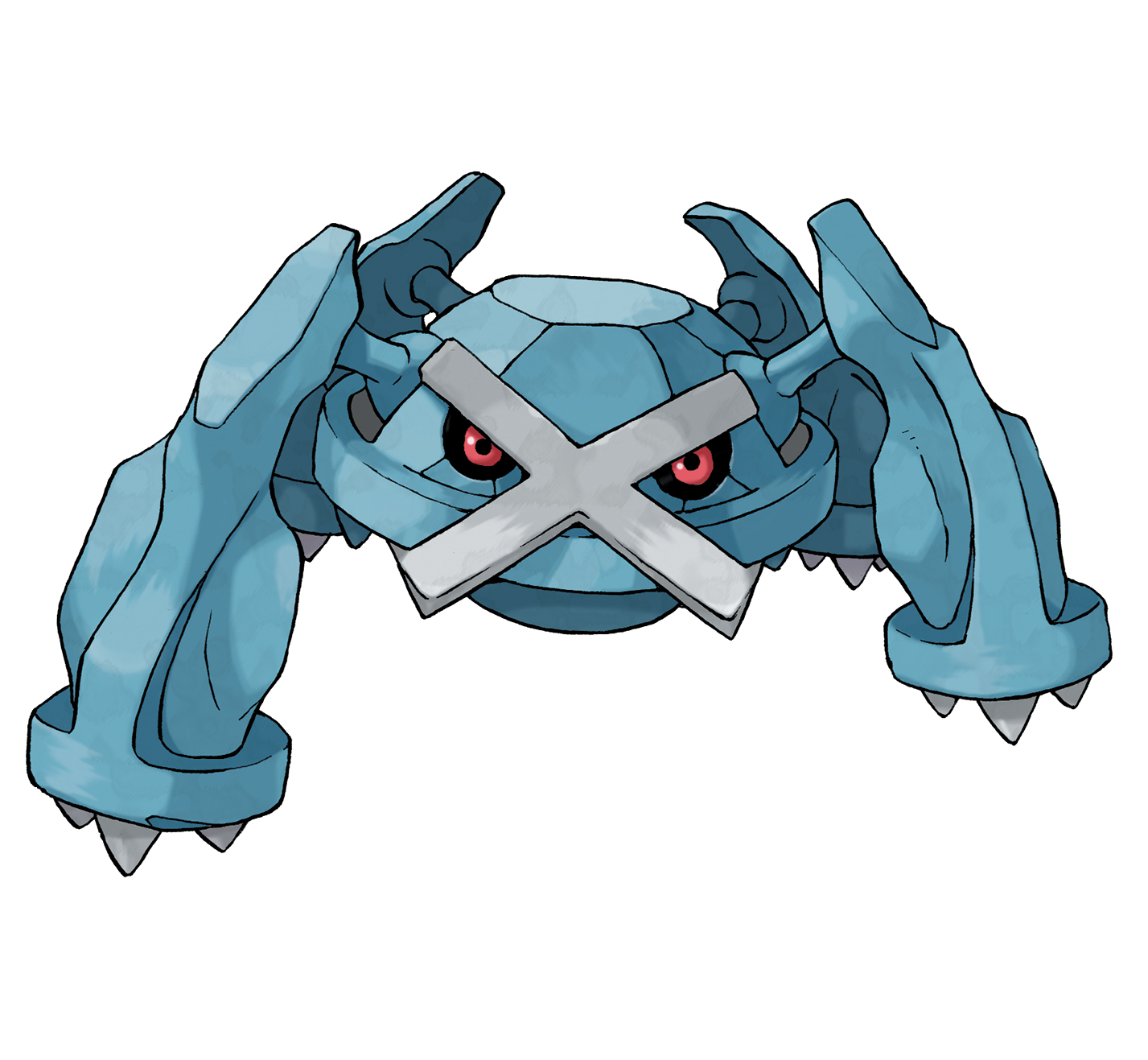 Metagross @ Occa Berry
Ability: Clear Body
EVs: 252 HP/232 Atk/12 Def/12 Spd
Adamant nature (+Atk, -SAtk)
~ Stealth Rock
~ Explosion
~ Bullet Punch
~ Earthquake / Meteor Mash
Why Metagross?
I needed a steel-pokemon because almost nobody in my team could get SS damage; all the pokemon in my team were so important that I couldn't switch anyone to any other pokemon that isn't affected by SS; the only pokemon I could switch was the lead.
Metagross as a lead may seem dumb because it isn't a popular lead, but still it works very well. It almost always lays rocks and explodes in anyone´s face. The only problems I´ve had with this lead are Machamp and Dragonite and the only thing I can do is explode because if I don't do that, they´ll sweep my team.
Why this set?
I needed a reliable lead that can lay rocks. Explosion lets me kill myself and take the foe with me, I just have to be careful about not exploding while the opponent uses protect or switches to a ghost. Bullet punch is a priority move that is here to finish many focus sashers, like Azelf. In the final slot Meteor Mash is a better option because STAB move, but Earthquake is also a good option because it hits many pokemon. 252 HP is here because Metagross needs to be bulky. 12 spe will let me outspeed 8 and 12 spe Metagross, and other base 70 pokemon, like skarmory. Not investing in Metagross´ defense would stupid because it has such an incredible defense. The rest of evs was dropped to Atk.
---
Tyranitar (M) @ Choice Scarf
Ability: Sand Stream
EVs: 6 HP/252 Atk/252 Spd
Jolly nature (+Spd, -SAtk)
~ Pursuit
~ Stone Edge
~ Crunch
~ Earthquake
Why Tyranitar?
I needed something that could get rid of electric pokemon, such as Zapdos, Rotom, and even Jolteon because they really threaten Suicune with strong STAB attacks.
With Tyranitar, I can come in most of electric pokemon thanks to the 1.5 boost of spD in SS, and finish them with very strong moves, such as Stone edge, or Crunch. It also works as pursuiter, and good revenge killer against non scarfed Starmie, Gengar and Azelf. It helps me as a special wall, taking x0.5 moves just like Heatran´s Fire Blast.
Why this set
? Scarf Tyranitar is probably the best set for this team because Tyranitar needs a lot of speed to outspeed Zapdos, Rotom, but it fails to outspeed Jolteon, but it does a good switch-in. Stone edge is a very strong STAB move that OHKO´s zapdos and jolteon after SR, Crunch is a very good move which kills Rotom-H after getting some damage. Pursuit traps choiced pokemon just like ScarfStarmie locked in t-bolt. Finally, Earthquake is for type coverage, it can hit so many pokemon, like Heatran, Inferape, Lucario, etc.
---
Rotom-h @ Leftovers
Ability: Levitate
EVs: 252 HP/164 Def/92Spd
Bold nature (+Def, -Atk)
~ Will-o-wisp
~ Thunderbolt
~ Pain Split
~ Hidden Power [Fighting]
Why Rotom-H?
I actually had a huge ground weakness, and I needed a bulky pokemon that could take many physical moves, just like Close Combats, Earthquakes, Bullet Punches, U-turn, etc. and Rotom was one of the best options I had.
Rotom cripples so many physical sweepers just like crunch-less Lucario, Salamence, and other pokemon like Swampert who are really hurt by a Will-o-wisp. Rotom-h handles so easily water pokemon, such as Suicune, Vaporeon, but not Swampert. Even a +1 Gyarados fails to OHKO full HP Rotom (66.1% - 78%) while Rotom counterattacks with T-bolt.
Why this set?
I needed a physical sponge and I needed some burn support for Suicune, so that it can sweep a bit better. Will-o-wisp burns any pokemon. Thunderbolt for reliable STAB move and easily kills Gyarados. Hidden Power Fighting lets me hit ScarfTtar (if I predict well), Magnezone and neutral damage to other pokemon. Finally, Pain Split lets me do a "recovery" move when Rotom is in low health. The reason I chose Pain Split > Shadow Ball is because with SS damange and other injuries would Rotom be taken down so easily, so I added Pain Split to survive a bit more. 252 HP is very important because Rotom-h has such a bad base HP (50), and it really needs the more HP as possible. 92 speed lets me outspeed max speed adamant Scizor and adamant Tyranitar. It has 92 evs instead of 88 because HP fighting drops its speed by one point. The rest of evs were dropped in Defense.
---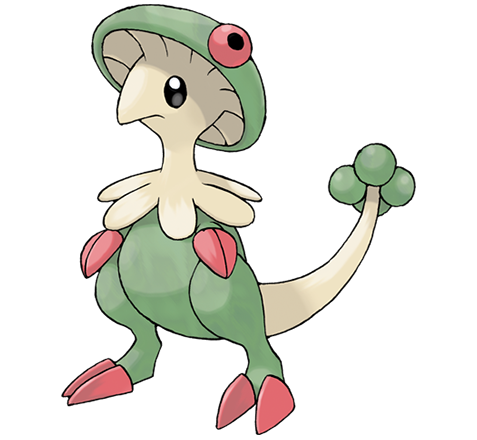 Breloom (M) @ Toxic Orb
Ability: Poison Heal
EVs: 12 HP/252 Atk/244 Spd
Adamant nature (+Atk, -SAtk)
~ Spore
~ Substitute
~ Seed Bomb
~ Focus Punch
Why Breloom?
I required somebody that could make Blissey cry because it really counters Suicune. I used to have Machamp here, but it didn't really work for me, so I switched it to Breloom because of water weakness.
Now I see why so many people use it and why Breloom is hated so much. This guy is amazing; it can play as cheap as possible, and incredibly do a come-back sweeping the foe´s team. With spore, it spreads status to whatever switches, getting rid of any important pokemon of the opponent.
Why this set?
In my opinion, it´s its best set. I wanted something that could injure Blissey and Lanturn so hard that I could leave Suicune without counters. It works so good that I can´t believe I didn't use Breloom before. With Spore – the best sleep move in the game-, it can cripple anyone´s sweep. Thanks to this move, I can put to sleep annoying pokemon to my team, such as spikers or staller pokemon. Focus Punch is the strongest fighting move Breloom has. Combined with STAB and max attack, it can do lots of damage to anyone that doesn´t resist it. Substitute is pretty important because I can take an attack by the cost of 25 % of my health, and it lets Breloom to use Focus Punch without flinching. Seed Bomb is a secondary STAB move that hits all pokemon that Focus Punch doesn't. 252 evs in Attack gives Breloom a tremendous Attack stat. 244 Speed is required to outspeed non-speed Zapdos and Celebi (which I doubt they will). And the rest (12 evs) was invested in HP.
---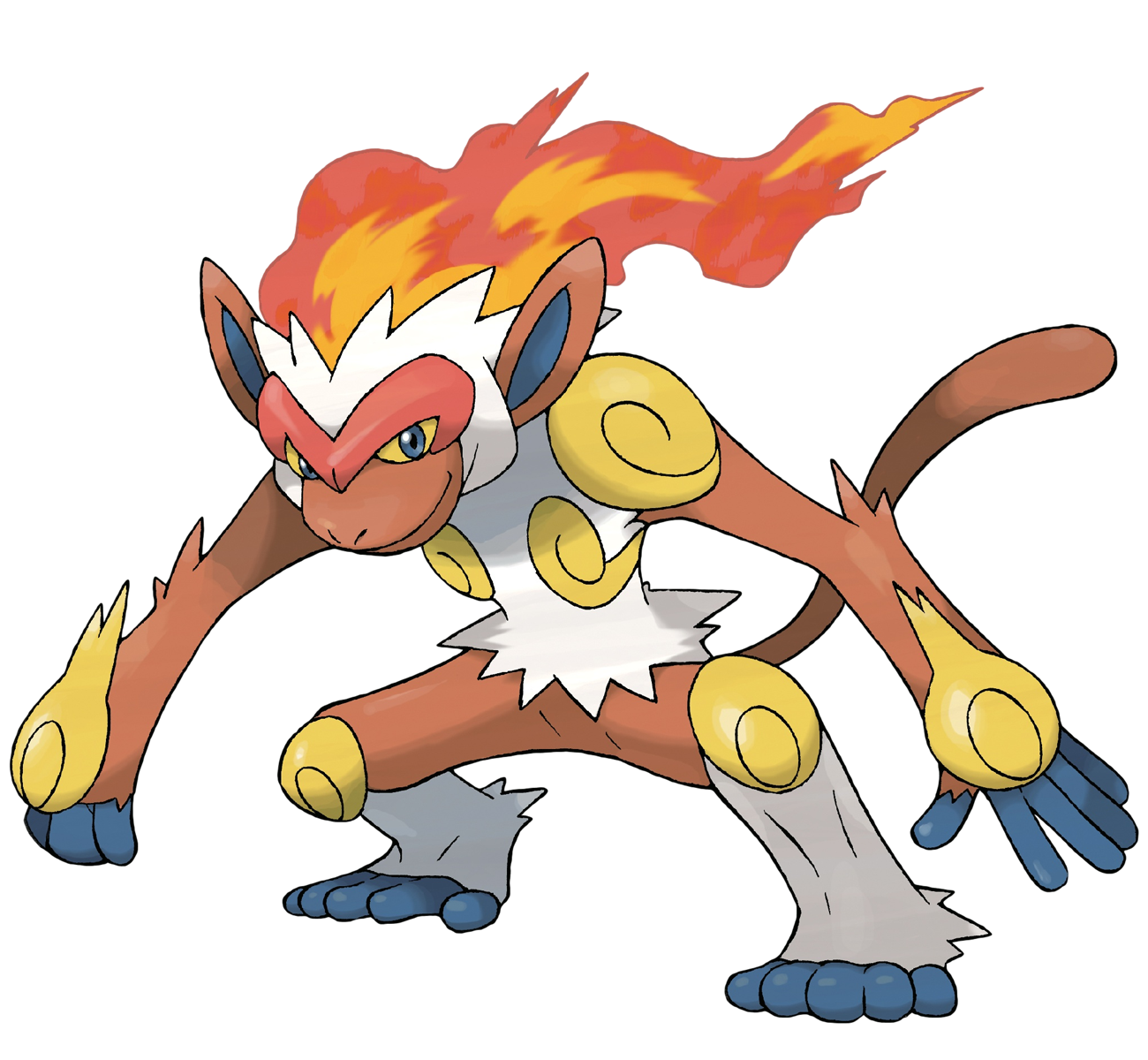 Infernape (M) @ Choice Scarf
Ability: Blaze
EVs: 252 Atk/192 Spd/64 SAtk
Naive nature (+Spd, -SDef)
~ Close Combat
~ U-turn
~ Overheat
~ Stone Edge
Why Infernape?
I needed something that could scout the opponent´s team and also, kill Blissey. And I finished choosing Infernape; I liked the idea of using it because it´s so unpredictable, and you can´t really know which set it is using. I´m glad Latias went to Ubers because now it´s easier to Infernape to sweep.
ScarfNape forces to switch Steel pokemon in something like Gyarados, Salamence or Suicune and scouts the opponent´s team. This guy is amazing revenge killing and scouting, not mentioning it resists Pursuit and Will-o Wisp. It is also a good revenge killer against Gyarados and Salamence provided that they´re at half HP.
Why this set?
I wanted something that could take down WishBliss – the bulkiest physical spread in Smogon – and could also revenge kill DD Gyarados and Salamence. Close Combat OHKO´s WishBliss. U-turn scouts what the opponent has doing forced switches. Overheat is a second STAB move that kills steel pokemon when they´re not going to switch. Stone edge revenge kills Gyarados and Salamence when they´re weakened enough. 192 Spd + scarf lets me outspeed ScarfJirachi, +1 Salamence by one point, and +1 Gyarados. 252 Atk kills WishBliss (85.7% - 100.8%) after SR. 62 evs were the leftover evs, so I invested them in SAtk in order Overheat hit harder.
---
Suicune @ Leftovers
Ability: Pressure
EVs: 196 Spd/252 SAtk/60 SDef
Timid nature (+Spd, -Atk)
~ Hidden Power [Electric]
~ Ice Beam
~ Calm Mind
~ Surf
Why Suicune?
I saw how good Crocune was, but I wanted to see it attacking. It has an amazing natural bulk, excellent type coverage, walled by just Lanturn and a bit Quagsire; Suicune is amazing.
It can set up in many pokemon, especially in Heatran (without explosion), and after a CM, it blasts so many pokemon with super effective moves. It can easily sweep when its counters are killed.
Why this set?
In my opinion, offensiveCune is more fun than CroCune. The combination of Surf + Ice beam + Hidden Power Electric hits almost everyone. Surf for STAB move, Ice beam to kill Breloom, and HP Electric to kill Gyarados. 252 SAtk is obligatory because it´s a sweeper, not a tank, and it needs to hit very hard. With 196 Spd Suicune can outspeed Adamant Lucario. The reason I dropped the rest of evs in SDef was that even after a CM, Zapdos and Jolteon (who sometimes I can´t kill) killed my sweeper; I invested in SDef to take their hits a bit better.
---
NOTE: I´ve been considering replacing Mach Punch > Overheat because this team seems to be SD and agility Luke weak (when Tyranitar is gone), but I´m not sure because without Overheat, I wouldn't OHKO Jirachi (FYI I can't OHKO it with Close Combat). But I´ve lost very important match because my Infernape didn't have priority =/. Please help me decide here. By the way, Suicune can hardly handle Luke, but I´d like to handle it more reliably.
Thank you for your attention! RATE / TRY TO RATE
Last edited: