Welcome this is my sunny day team and my goal is to make allot of teams such as rain dance / sandstorm teams.



Exeggutor@Hot Rock / Lum Berry / leftovers / Focus Sash Which one?
Trait: Chlorophyll
Modest152 atk / 100 spd / 252 sp.atk
-Sunny Day
-Solarbeam
-Sleep powder
-EXPLOSION

I took out Shiftry for this.
My new lead sets up sunny day for my team. Hmm but i'm not too sure on what item to use any suggestions?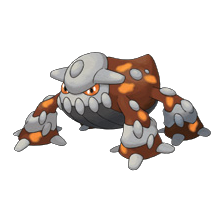 Heatran@Choice Specs
Modest 252 sp.atk / 200 spd / 56 hp
-Earthpower
-Flamethrower
-EXPLOSION / Hidden Power [Electric]
-Dragon Pulse

I've never really used one of these but I find it useful on a sunny day team. Dragon pulse for annoying dragon types. Flamethrower is lovely since you get stab and it gets powered up by sunny day. Explosion for when I get bored but I might go with Hidden Power electric to take down Gyarados.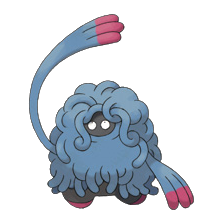 Tangrowth@Leftovers
Trait: Chlorophyll
Impish 252 hp / 28 spd / 228 def
-SleepPowder / Hidden Power [Fire]
-Leech Seed
-Power Whip
-Knock Off

Knock off so i can knock off the foes item. Since i already have a pokemon with sleep powder i might go with hidden power fire. Leech seed since it will be nice and speedy in the sun.




Blissey@Leftovers
Bold 252 hp / 252 def / 6 sp.atk
-Ice Beam
-Seismic toss
-Softboiled
-Aromatherapy

OMG it's a Blissey. We all know how it works.



Houndoom@Leftovers / Heat Rock which one?
Trait: Flash Fire
Timid 252 sp.atk / 216 spd / 40 hp
-Hidden Power [Fight]
-Flamethrower
-Dark Pulse
-Nasty Plot

This thing can get beastly. My team needed more pokemon with the move sunny day so I gave it sunny day instead of the hidden powers.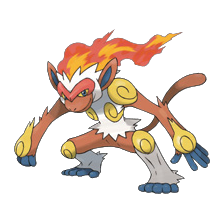 Infernape@Expertbelt
Jolly 252 atk / 252 spd / 6 hp
-Close Combat
-Sword Dance
-Flare blitz
-Thunder Punch

Last but not least. INFERNAPE. I went expert belt since I only have one life orb in the game so yeah. I went with the physical set because I don't want my team too special based.


Hope it's a good team and hope you can rate it and fix it better. Thanks to poke beach for pictures. And only post if you know what you are saying.

Alzi


Last edited: