And, as if by magic, the webmaster appeared...
Staff member
Admin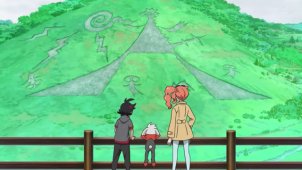 Sword & Shield II: The Darkest Day
Pokémon are Dynamaxing all over the Galar Region and Ash & Goh have come to investigate. Ash has teamed up with Leon to help stop the Dynamax Pokémon while Goh is trying to solve the reason of why it's happening with Sonia. However, when an organisation tries to bring back the Darkest Day, a disaster from Galar's past, things start to make sense.
Visit The Episode Guide
Discuss