And, as if by magic, the webmaster appeared...
Staff member
Admin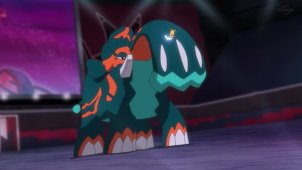 Sword & Shield III: Eternatus
Goh and Sonia have been accosted by some suspicious men when in Stow-on-Side. After a Dynamax Battle, the mural collapses and leads them to find a statue of some Pokémon behind it. Goh informs Ash of the legend they've uncovered but a massive shockwave goes across Hammerlocke with a red light. The Legendary Pokémon Eternatus has finally been restored and Chairman Rose is responsible. Can Ash stop it?
Visit The Episode Guide
Discuss