And, as if by magic, the webmaster appeared...
Staff member
Admin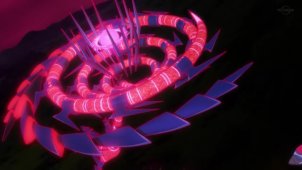 Sword & Shield IV: Ultimate Sword & Shield
Chairman Rose has unleashed the Pokémon Eternatus to help solve a future energy crisis. However, with Eternatus unleashed, Pokémon have been Dynamaxing at random across Galar. While Leon has gone to try and stop Eternatus, Ash is trying to stop Chairman Rose. With Goh, Raihan and Sonia joining in to help, will they be able to stop the crisis from overwhelming Galar?
Visit The Episode Guide
Discuss