So, Swoobat is my favorite Pokemon, like...ever. So I wanted to make a successful team based around it. This is what I came up with, all designed to help Ajax (my Swoobat) sweep the opponent's team under the table.
Note that Ajax isn't the lead; I just started making her set first on the teambuilder.

Ajax (Swoobat) (F) @ Salac Berry
Ability: Simple
EVs: 252 Spd / 252 HP / 4 SAtk
Timid Nature
- Heat Wave
- Stored Power
- Calm Mind
- Substitute
First off, the star player. When Ajax gets a few Calm Minds up and gets behind a sub, nothing can stop her. Let's show a calc so you can see how powerful she can get.
+6 0 SpA Swoobat Stored Power (300 BP) vs. 252 HP / 4 SpD Blissey: 796-937 (111.4 - 131.2%) -- guaranteed OHKO
That's with
0 special attack investment
after 3 CMs and a Salac boost, which isn't that hard once she gets started. Heat Wave is there for coverage against steels and darks that wanna ruin her day, and Substitute is to safely get down to Salac boosting health (with which the speed boost is also doubled by Simple), and to act as a status blocker/prio buffer.

Avogadro (Excadrill) @ Air Balloon
Ability: Mold Breaker
EVs: 252 Atk / 88 HP / 168 Spd
Jolly Nature
- Earthquake
- Iron Head
- Rapid Spin
- Swords Dance
I needed a good spinner thanks to Ajax being rock weak, and Exca fit the bill nicely. He 0.25x resists rock, so he can easily clear the only hazard Ajax cares about. The EVs are to outspeed uninvested Rotom and Heatran. EQ and Iron Head are STAB which cover each other nicely, and SD is to boost in the face of something he forced out.

Mr. Bojangles (Klefki) @ Light Clay
Ability: Prankster
EVs: 252 SDef / 252 HP / 4 Def
Calm Nature
- Thunder Wave
- Spikes
- Reflect
- Light Screen
I wanted something to lay down screens to help Ajax set up easier, and Klefki fit the bill nicely. Thunder Wave is to cripple anything faster than Ajax, while Spikes is to break potential sashes that could be a pain for her later.

Pennywise (Conkeldurr) @ Assault Vest
Ability: Guts
EVs: 252 Atk / 252 HP / 4 Spd
Adamant Nature
- Drain Punch
- Ice Punch
- Knock Off
- Mach Punch
One of Ajax's main issues is dark types, and AV Conkelderp takes care of them well. Drain Punch is his main STAB and form of recovery, while Ice Punch and Knock Off are there for coverage against dragons, psychics, and Aegislash. Finally, Mach Punch is there for some prio to kill weak foes/deal a last bit of damage before he goes down.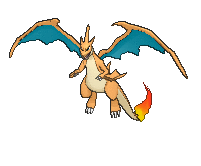 Wannabe Celestia (Charizard) @ Charizardite Y
Ability: Blaze
EVs: 252 Spd / 252 SAtk / 4 HP
Timid Nature
- Solar Beam
- Focus Blast
- Fire Blast
- Roost
This guy is my main Pokemon for killing steels that wanna get in Ajax's way before she sets up (because after a few boosts, she smashes through even steels with Stored Power). A very standard Megazard-Y set. Fire Blast is STAB, and is terrifying in the sun and coming off that big special attack; SolarBeam is excellent coverage against rock and water types that resist Fire Blast, and finally Focus Blast is their mainly for Heatran. Roost is a nice recovery option, and the loss of flying type can save his skin with an electric/weak rock move.

Bubbles (Vaporeon) @ Leftovers
Ability: Water Absorb
EVs: 252 SDef / 252 HP / 4 SAtk
Calm Nature
- Scald
- Baton Pass
- Acid Armor
- Wish
Finally, I wanted Wish support, since Ajax gets zero recovery. Scald is so that he doesn't become complete Taunt bait, while Acid Armor and Baton Pass help alleviate Ajax of her one main weakness: physical attackers, and give Stored Power a bit more bang. In addition, Using BP after Wish usually results in switching after the opponent has attacked, meaning Ajax gets a completely safe switch in to heal with Wish.
Last edited: