Team Instinct Hangout Thread!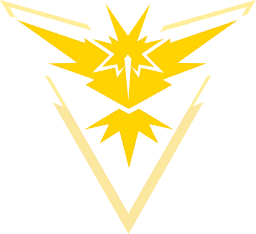 Looking for other members of the wild, electric-yellow Team Instinct? You've come to the right place! Here, you can talk about GO, swap tips and tricks, talk about your gyms, and generally connect with the other people of your noble team.
Please note! This is NOT an ordinary chat/OOC thread. When using these threads to chat, please stay on-topic and restrict the chatter to only GO-related subjects!
Should you wish to talk about anything else with your teammates, please take it to PM or VM. Thank you!
Team Instinct Members
[spoil]~Ace
~CallOfTheIndie~
Acetrainer196
Avalanche66
Bakphoon™
bobandbill
bugfanticman
Burumun
Class Zero
clbgolden12
Cresselia92
dbmeboy
DizzyDevi
echo13
EmiiLava
fleuriine
Ginger Hail
knabrub21
Kyogrelover777
LizardonX
Mad Mike
Meillquei
Nibbles4Ever
Retr0Capez
PrismaticPrincessAnna
sanae
SoundVoltex
shaymin_girl
The Pokemon Master225
The Teller
ThePancham
Theo-92
TheUnreal
thisplayer
totaltrubbish
WaterShuriken
WhiteyFox
Yknot
[/spoil]
Last edited: