And, as if by magic, the webmaster appeared...
Staff member
Admin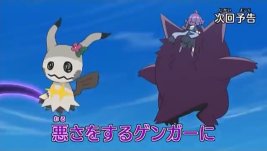 Team Rocket's Island Challenge? Get a Z-Ring
As they got a Darkinium Z a while back, when James' Mareanie learns the move Knock Off, they realise they need a Z-Ring in order to activate the Z-Moves. Giovanni informs them they may be able to get one from the Kahuna of Ula'ula Island, Nanu, so they head straight to the island. However, when they get there, they learn Nanu has gone on a journey to improve his skills and there's no sign of when he'll be back. Will they get a Z-Ring?
Visit The Episode Guide
Discuss
Last edited by a moderator: