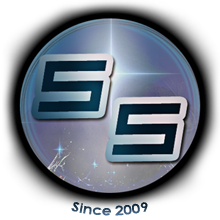 The

Sea

…

Bluish

and Calm at times,

Dark

and Merciless at other times.

It is the home of many beautiful, yet powerful creatures we all know as 'Pokemon'.

It might not be a living being, but it is very graceful. The Earth is adorned with its blue beauty.

With its beautiful waves, we can watch it dancing all the time, on the rhythms of quietness.

All these attributes lead us to think that there is a great soul contained in it, somewhere in its dark and mysterious depths, protected by the Water Pokemon.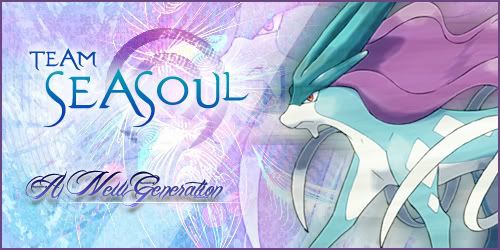 Again, TSS reveals itself

Team SeaSoul: the very popular and famous community, home of those who adore Water Pokemon, and the choice of many great and well known members of Serebii, is making a new rise, facing a new dawn, ready to overtake the new challenges to continue its long series of success.

It is time for us all to hold hands and work as one, to build a better Team SeaSoul, and march toward the top of Serebii's clans, where we belong.

Our bonds are the key to achieve our targets. We build our relationships by battling, trading, chatting, co-operating, and working together for the love of Water Pokemon.




Current activities:



[links & pics here]



The Rules: Clan Rules:

1- Follow
ALL SPPf rules , especially theclan rules.

2- Being active is necessary, to contribute in strengthening TSS and keeping it alive and well. Inactives risk being swept (they're welcome to rejoin any time they wish). TSS also has a chat room, which is found in my signature.

3- We're all intelligent and civilized beings, so it is expected that we all behave that way. If you've got a conflict that you cannot resolve, take it to a leader.

4- On the event that you leave TSS, please PM a leader saying so. Not only does it help preserve clan morale, but we might be able to help out with any problems that you're having. Note that people that leave TSS more than welcome to rejoin if they wish. However, you must wait 5 days before reapplying and will have to restart at the lowest rank available.

5- No hacking, pokesaving, or over maximum stats for any pokemon are allowed. (This is to maintain integrity in ALL battles, especially those done over Wi-Fi.)

6- SPPf battling Standard Rules are followed here. All tiers may be found here. Be aware that we are a 5th Generation clan, and we generally conform to 5th Generation playstyles and tiers.

---Post a Suicune smiley ( ; 245; ) in the last question of your application, to acknowledge you read the entire OP, including the rules!

7- All members of the TSS Commanding Court (including the advisors) have the right to ban (for a reasonable amount of time) any who disregard our rules, be it in the clan thread or our chat room.


Chat Rules:

1- Our chat was made so that ANYONE from any clan or forum can visit and enjoy our company, and partake in some of the things that our clan has to offer. However, membership there is a privilege, not a right. Be aware of this!

2- Even though we recognize that TSS Chat is a lot more relaxed and loose than here in Serebii, it's not an excuse to cut loose. So, please behave like actual human beings when you visit.

3- TSS Chat was also made so that everyone can have fun, and discuss almost any topic at any time. However, be sure not to swear and troll TOO much while you're here. Doing too much of that may get you kicked or banned for a time.

4- "Respect ma authority!" In other words, listen to those in charge, because much of what they say and do is more or less final. If they say "enough," they usually mean it. Pushing them too far can get you kicked or banned for a time.

5- Constantly asking to be made a mod is discouraged. The more you ask, the less likely you are to get it.

6- Regardless of the position you have in our chat, you need anything, talk to a mod or owner so that they know what's going on.

​
​
The Banished Ones
To be purged once a month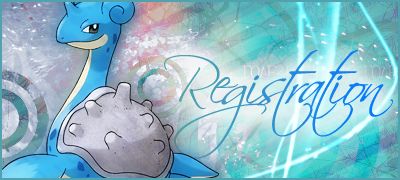 Registration:
Read it

(Important)

In order to register, copy and paste the form below, fill it out and then post it in the clan. Type after the [*/B]s Properly filling it out will also earn you 10 points!



HTML:
[B]SPPf Username [/B]:

[B]PO, Wi-Fi, or both? [/B]:

[B]Today's date [/B]:

[B]Do you use Xat? [/B]:

[B]Your timezone? [/B]:

[B]Recommended by? [/B]:

[B]Did you read the rules? [/B]:

It should look like:



Code:
[B]SPPf Username:[/B] Cosmic Fury

[B]PO, Wi-Fi, or both?: [/B] Both

[B]Today's date: [/B]15th May 2012

[B]Do you use Xat?: [/B]Yes

[B]Your timezone?: [/B]GMT-5 (US Eastern)

[B]Recommended by?: [/B]Chelsea Star

[B]Did you read the rules? :[/B] Yes............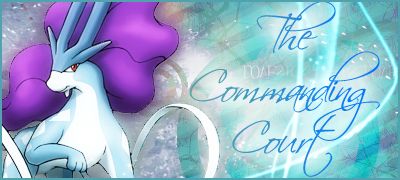 The Commanding Court

In order to have the clan run more efficiently, TSS has been founded to include several leaders, working together to perform the work that would otherwise overly burden only one.

TSS does not have any one leader with absolute power. Instead, there are several that make up a Commanding Court, which has the commanders, and advisors who work beside the commanders as helpers.

Currently the Commanders are:

- (Cosmic Fury)

- (ElxcleL)

- (Mean Mr. Snorlax)

The current advisors are:

(Blinky the Mew)

(Khybon)

(Mega_Serperior)


​







The Commanding Court:





-- One commander shall hold the OP, and be the "main leader" of TSS. He shall deal with inter-clan affairs, making sure that Team SeaSoul has an excellent reputation abroad. He shall make many of the rules that affect the clan as a whole.

-- One commander shall hold the post containing the membership, ranks, and points. He shall be responsible for keeping track of what people join the clan, and what gains they make. He shall make rules pertaining to membership and how to advance in rank. He will see mostly to the internal development of the clan.

-- One commander shall hold the post containing jobs held by all members of the clan. He shall be responsible for assigning and removing people from their jobs, and for overseeing the chat. His primary realm is there, making sure the clan thrives in its chat room.

-- One advisor hold the post for the War Team. As long as they hold that position they shall be War Captain, unless they appoint someone else in their stead. They are responsible for finding wars, and making sure that the war team is always ready for battle. (They help the Jobs Commander do his work on the side, if he needs any.)

-- One advisor shall aid the commander in charge of keeping track of the internal affairs of TSS. They are simply responsible for helping them make sure that TSS is always up-to-date in all of its activities.

-- One advisor will be appointed solely on their merit within the clan. Their main responsibility is simply as follows: to help out wherever and whenever they can with the other advisors/commanders. They are expected to also be reasonably active within the clan.

-- New Commanders will be appointed according to the majority vote of those that can reply. There will never be more OR less than three commanders within the clan, to retain unity and decisiveness at all times.

-- New Advisors are nominated by the Commander overseeing the area over which the vacancy lies. The Jobs commander has power over nominating a war team advisor, and the Internal Affairs commander has power over nominating a tournament advisor. There will only ever be two advisors, one for each other the two other commanders.

-- The leader will only have one vote in open council meetings, and shares equal power with the rest, being a commander just the same as the others. However, he does not have an advisor, drawing upon the help of the rest of the Commanding Court.

||-- Advisors may be removed by the majority of the commanding court, and a new one must be swiftly chosen. Commanders may only be removed by the other two commanders, should they be deemed unfit and undeserving of their post.

||-- In the event of a commander's absence, their data is to be recorded by a helper and constantly sent to them for them to update their post(s) with upon their return. If they are gone an unreasonable amount of time, they shall be replaced with an appropriately selected appointee until their return (if within a month).

||-- Any Commanders who are dismissed from position for any reason are immediately replaced, by one the other two Commanders think right. The Advisor will not suffer the consequences of his mater's actions if they are innocent of the matter.

-- Each member of the Commanding Court is a leader of TSS. They should conduct themselves in that fashion. Doing otherwise endangers their position and power within the clan, and endangers the clan itself.

-- EVERY member of the Commanding Court has demanding jobs that require an amount of your time each day to perform. Fail to be active, and you'll be removed and replaced with one more suited to do the job you hold.

-- No member of the Commanding Court is above the rules. Fail to follow them, and you'll be voted out if the violations are often/severe enough.

||-- Any Advisors or Commanders that either step down or are removed for other than dishonorable reasons are to be remembered with honor. Below are those who have served as leaders of TSS in the past, with honor and dignity. Their names are set here for all to see that they have once helped lead our glorious clan.





Honorary Leaders:



This section will display those who have led TSS in the past. This is a way to thank them all for all the efforts they have made.

Cosmic Fury
Mega Serperior
ElxlceL
Mean Mr. Snorlax
Blinky the Mew
Khybon


D-BRAY


eliteknight
D. Gray Man


Chelsea Star // AceTrainerMohamed


T.W.I
AB2
kaiser soze
justinpg



​
​


Main Posts

Due to continuous changes within TSS, sometimes posts are going to be linked other than in the main page. All updated OP's in TSS are found below:

[Posts go here]


Credits:

- OP is by AceTrainerMohamed

- OP Revised by Cosmic Fury

- Each post was written by its owner, only Ginji's post was written by eliteknight.

- Some contents within the posts were written by previous 'Honorary Leaders'.

- Ranking/Subtitle Banners, clan logo, and main banner: AceTrainerMohamed's sister.

- The main banner, and all the userbars on eliteknight's post were by pkmnfn. The magikarp rank userbar and the bg of all other ranking ubs was by manaphy72.

- 4HK banner: T.W.I​
​
Last edited: