And, as if by magic, the webmaster appeared...
Staff member
Admin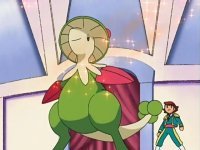 Pokémon Contest! Solaceon Convention!
It's time for the Solaceon Contest. Dawn is eager to enter to try and earn her second Contest Ribbon. However, things get a bit heated when her old rival Kenny appears in order to compete in the Contest. This makes Dawn even more eager to enter the contest. Will she do well?
Visit The Episode Guide
Discuss