Ive been tryin a lot of stuff lately, making BO teams, Stall teams, and HO teams, yet none were very successful. I concluded that the reason for this was that none of them had a clear purpose. They were teams that I just threw together, and they all were great pokes individually, but the team wasnt meant to do anything specific. So I decided if I wanted to make a successful team, I needed it to have a clear cut purpose; I wanted to stage a sweep.
The idea for the team stemmed from me searching through many RMTs. I stumbled across the old "Su(b)perior Democracy" team on Smogon, and was amazed at what a beast Su(b)perior could be. It could set up on tons of things in SS, and once set up, not much can stop it. I now had a purpose, to set up a Su(b)perior sweep, but, how can I do that. That's where Jared's trusted Submarine Sandwiches come in...
Tyranitar(
Philly Cheesesteak)
@ Chesto Berry
Adamant
252 HP/ 32 Atk/ 224 SpD
-Stealth Rock
-Stone Edge
-Payback
-Rest
Why This Poke?:
So I needed to get Sandstorm and SR up as soon as possible, that left me with 2 choices for a lead, Tyranitar and Hippowdon. This is a more defensive team, without a spinner, so I want to limit the amount of TS/Spikes there are at the beginning(because most spikers are leads). Hippowdon is easily set up on, so I chose TTar, who can beat all the spiker leads that give me trouble.
Overview
: Standard TTar lead. SR for odvious reasons. Stone Edge and Payback for STAB attacking options, and Rest for some quick healing if I still have my Chesto. I dont really know what the significant things the EV spread does, but its been working. If anyone has a better spread that does certain stuff, I'll be glad to here it.
Rotom-H(
Fresh & Toasted
)@ Choice Scarf
Timid
4 HP/ 252 SpA/252 Spe
-Thunderbolt
-Shadow Ball
-Overheat
-Trick/ HP Fighting/ HP Ground
Why This Poke?:
Rotom is a great partner to TTar. It checks a bunch of pokes that give Tar trouble, and also fills a big roll on the team by being the primary revenge killer. This was the last poke added and looking at the team I needed another Scizor check, a Luke check, AgiliGross check and a Trick Absorber. Rotom-H was in. The only thing I have a problem with is that once it kills something, its easy pursuit bait. But I do have pokes that can take advantage of a pursuit though, so its not too big of a problem.
Overview:
Again, pretty standard ScarfTom. TBolt and SBall for STAB. Overheat for great coverage and easy revenge killing. The last slot is a toss up. Ive been using Trick, but havent found too many times to use it. Im currently testing HP Ground and HP Fighting. Any suggestions are appreciated.
Heatran(
Spicy Italian
)@ Leftovers
Timid
4 HP/ 252 SpA/ Spe
-Substitute
-Fire Blast
-Earth Power
-Toxic
Why This Poke?:
I needed a main check to Scizor, Celebi, Jirachi, and Rotom, all who threaten a Rhyperior sweep. Heatran can switch into all of these fairly easily, and set up a Sub. Heatran also came with the added bonus of luring in the opponents Bulky Water, who I can then hit with a Toxic, crippling Vappy/Pert/Offensive Cune for the rest of the match.

Overview:
Ugh, sorry to say but its another standard set, but it works too well to change. Max Speed to help Sub Stalling, and for one less poke Breloom can't set up on (****ing hate breloom). The rest of the EVs go into SpA to allow my attacks do that much more damage. FB for STAB. Earth Power for other Trans wanting a Flash Fire boost and for a bit of coverage I guess. Sub for the stallish nature of the team, and for scouting. Toxic to help me deal with Bulky Waters. No suggestions needed for this, nothing really to change. Tran <3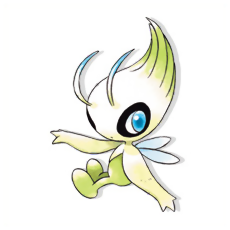 Celebi(
Veggie Delight
)@ Life Orb
Modest
228 HP/ 244 SpA/ 36 Spe
-Thunder Wave
-Recover
-Leaf Storm
-HP Fire

Why This Poke?:
I may have been able to lure the Bulky Water with Tran, but I needed a sure fire way to take them out if I waned an easy sweep with Rhyperior. Celebi was in. This also a great way to creat sort of a Defensive backbone, with the infamous CeleTran combo. Another plus was the Twaving ability, which Rhyperior welcomed whole heartedly.
Overview:
Ah the Tinkerbell set. Out of all the sets Celebi can run, this is definetly my favorite. The perfect mix of defense and offense make it perfect for this team. Twave for support. Recover for more stalling and longevity because SS and LO damage will wear me down fast.
Leaf Storm for the monstrous STAB. Coupled with LO and Modest nature, this will severely dent anything that doesnt resist, besides Bliss, and even some things that do. (4 more EVs in Speed to ensure I outrun pokes that EV just enough to outrun Jolly Tar)
Slowbro(
Meatball Marinara
)@ Leftovers
Bold
252 HP/ 252 Def/ 4 SpD
-Slack Off
-Thunder Wave
-Surf
-Psychic
Why This Poke?:
This was one of the more difficult decisions. I knew I needed a bulky water and more Twave support, so Bro seemed like the best fit. Bro completes a very threatening Defensive Trio of CeleTran + Bulky Water. As much as Bro has helped this team run very smoothly, I can't help but wonder how other bulky water's would fair. He does give me an amazing check to Champ, who TTar despises at the lead position, but he adds a third weakness to Ghost and Bug type attacks, which isnt helpful. This spot is very much under debate, so suggestions are welcomed, Bro just seems to fit the best so far.
Overview:
Just a Physical Wall Slowbro. Twave for support. Slack Off to keep on stalling the **** out of stuff. Surf for STAB. The last slot is up for grabs. I put Psychic for pretty good coverage, but If that slot is better used, please tell me. I do have to say this for Bro though; He walls like pretty much no other poke I have used for physical threats.
Rhyperior(
Jared
)@ Leftovers
Adamant
132 HP/ 192 Atk/ 16 SpD/ 168 Spe
-Substitute
-Swords Dance
-Earthquake
-Stone Edge
Why This Poke?:
.______________________.
Overview:
Finally, The star of the show, Jared! Looks like all those Subs from Subway finally backfired and turned Jared into a monstrous beast. Eh, It may be bad for him, but its great for me. I absolutely love this thing. The amount of things it can set up on in SS is absolutely rediculous. You want proof? here it is. (credits to Colonel M)​
* Timid Heatran's Earth Power is a 3HKO
* Zapdos Hidden Power Ice won't 2HKO Rhyperior (with Life Orb)
* Blissey's Ice Beam won't break the Substitute (as well as Seismic Toss)
* Bronzong and Forretress's Gyro Ball won't break the Substitute
* Cresselia can only break it with Grass Knot (which is extremely uncommon)
* Physical Jirachi that lack Iron Head are walled by this beast.
* Salamence Earthquake is a 2HKO at best
* Scizor won't OHKO with Bullet Punch
* Gliscor Earthquake won't 2HKO
Sub is a major part of this set, allowing me to set up on many pokes as well as blocking Status that can ruin my sweep. Swords Dance boosts my attack to sky high levels at about 800. Earthquake and Stone Edge give me amazing coverage, and coupled with STAB, allow me to rip holes into anything. Bronzong is no problem because Gyro Ball is doing pitiful damage, and once I SD up, SE will still be doin some major damage.


Whelp, thanks for reading. Any help would be appreciated, as I know im not the best Team Builder/Battler. Changes will be noted here...​
Team Workshop
-
-
-
-
-
(This team may even work better in a Menceless Metagame, Suspect. Tell me your thoughts)
Last edited: