And, as if by magic, the webmaster appeared...
Staff member
Admin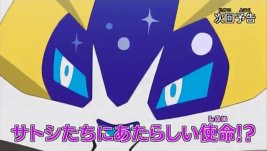 Thank You, Solgaleo! You are Our Nebby!!
Ash & co. have returned to Alola from Ultra Space, having rescued Lusamine from the grasp of Nihilego. However, soon after, Solgaleo disappears and, when doing so, Kukui approaches Ash saying he has something important to tell him. Will Ash be able to find Solgaleo and what is Professor Kukui going to tell Ash?
Visit The Episode Guide
Discuss