Purpose
As the title suggests, this is the Animal Lovers Club. This club is for anyone who loves animals. Here you can discuss anything to everything about animals.
​
To join, simply answer the following question,
"What is your favourite animal and why?"
​
Co-owner -

igsey
Co-owner –

Crobatman
​
Members :
.:~Northen*Light*Suicune:.

​
Rules ​
1) Normal SPPF rules
2) No Flaming
3) No spamming
4) No one liners. I will be strict on this as the last club was closed because of them.
​
Artwork/Banners/Userbars
I would be more than happy to accept any artwork,banners or userbars anyone would like to submit for our club. They will be displayed here and are free for anyone to use, if you want credit please indicate. Also, to get the code, right click on the image and click properties.
​
We will be holding animal of an unspecified amount of time. Please try to agree to some extent to make it easier. The Archive will be continued from the last club because we only had 6 of them.
​
Here is the Animal of the Unspecified amount of time and Archive:
​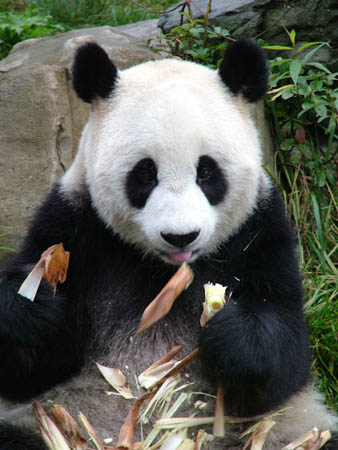 Name: The Giant Panda
Habitat: Asian Rainforests
​
Average Weight: 100 -115 kg/ 220 - 253 lbs
Average Length: 1.5 metres / 4' 10
Diet Type: Omnivore
Diet: Bamboo, Honey, Eggs, Fish, Shrub Leaves, Fruit
Average Lifespan: 20 - 30 years ​
​
​
Last edited: