Vs.​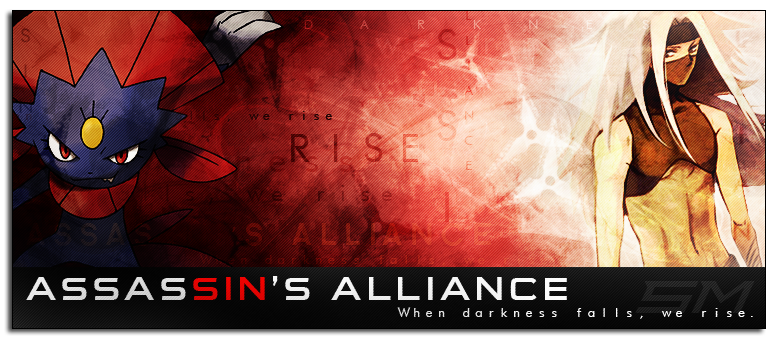 Rules
~5th Gen OU 5v5 War. First clan that gets 3 wins is the winner.
~All battles will be best of 3. Players are allowed to change teams in between matches.
~ All battles will be 6 on 6 lvl 100 OU standard BW2 OU rules.
~ Anything smogon banned will be banned for this war including Drizzle+Swiftswim, Tornadus-T, and Deoxys-D.
~ No trolling, flaming, or spamming!
~ The results of each battle needs to be posted and confirmed on this thread.
~ All battles must be done on the main PO server or the main PS server
Rosters
The Battle Corporation
Contrail
Godzilla!
Anakbae
Fabian
Rairyan
Subs
D-Bray
Eliteknight
Sky Driver
Assassin's Alliance
TheNewGuy24
That Crazy Russian
Cosmic Fury
Dragonicwari
Zoroarkforever
Subs
Skamory7
Loco1234
TheForestSage
ThePwner
Matchups
TBC on left ; AA on right

Contrail Vs. TheNewGuy24
Rairyan Vs. DragonicWari
Fabian Vs. Cosmic Fury
Godzilla! Vs. Zoroarkforever
Anakbae Vs. That Crazy Russian
TBC Vs. AA
3-0
Deadline: May 21, 9:00 GMT -5
Good luck to both sides! Great War guys!
​
Last edited: