And, as if by magic, the webmaster appeared...
Staff member
Admin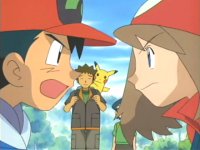 The Bicker the Better
After a disagreement, Ash & May start arguing. Meanwhile, Jessie & James are also arguing and manage to drag Ash & May onto eachother's sides. They decide to have a 4 way battle to see who is top. Who will come out triumphant?
Visit The Episode Guide
Discuss