Announcing one again, I have a Flash project that I am working on based on the caption contest. If you are interested in being a character in it, please PM me along with your Sprite choice, any minor changes you want, and what kind of personality you want.
Now, onward with the caption.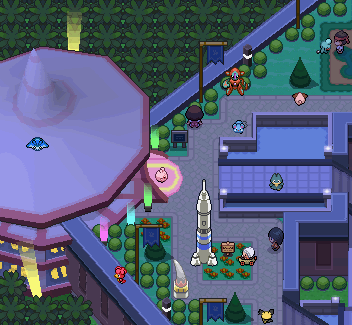 Magby: *uses flamethrower on the forest*
Firemen: Fire! Fire! Fire! Fire! *Picks up Rocks* Rock! Rock! Rock! Rock! *Throws Rocks at Magby*
---------------------
Pichu: I knew I should have taken that left turn at Albuquerque.
Woman: What makes you say that?
Pichu: This ain't the beach.
--------------------
Karate Guy: Hey Wynaut. How do you get an astronaut baby to sleep?
Wynaut: I don't know.
Karate Guy: You rocket. *rimshot*
Wynaut: *groans*
Last edited: