And, as if by magic, the webmaster appeared...
Staff member
Admin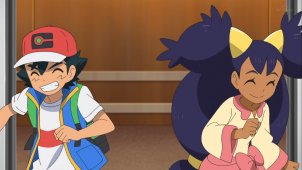 The Curtain Rises! The Masters Tournament!!​
It's time for the Masters Tournament to determine the winner of the World Coronation Series. Ash has come to Wyndon to participate where he meets his old friend Iris, old rival Alain and various other Champions of the Pokémon world. Ash's goal is to beat Leon, but he soon meets Leon's brother Hop. The challenge is going tobe fierce and the first battle is between Leon and Alain, the Kalos League winner who defeated Ash before. Who will win?
Visit The Episode Guide
Discuss