And, as if by magic, the webmaster appeared...
Staff member
Admin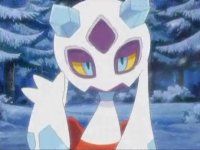 Froslass in a Blizzard!?
Heading towards Snowpoint City, Ash & Co. get attacked by a wild Froslass whom takes Piplup hostage, and also takes Meowth from Team Rocket. Ash & Co. and Team Rocket both start to hunt down Froslass to retrieve their friends and learn that Froslass is just looking for its child Snorunt and needs help. Ash & Co. all go to help find Snorunt but find another trainer hunting for it. Can Ash & co. return Snorunt to his mother?
Visit The Episode Guide
Discuss