And, as if by magic, the webmaster appeared...
Staff member
Admin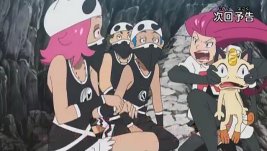 The Fight Over the Crystal! Team Rocket VS Team Skull!!
After seeing the power of Z-Moves while encountering Ash at the Pokémon School, Team Rocket decides to hunt for their own Z-Crystals so that they can keep level with Ash. In doing so, they encounter the Team Skull grunts who have been causing trouble on Melemele Island. In addition to that, while hunting for the stone, they discover the Totem Pokémon, Raticate. Will they find what they are looking for?
Visit The Episode Guide
Discuss