Original form
Tool form-based on a weed whacker,but I was thinking about a "lawn mower".
Digital form-based on a camera!
Appliance form-based on a toaster!
Metropolis form-based on a city!(But,I don't like it at all.)
Music form-based on an iPod!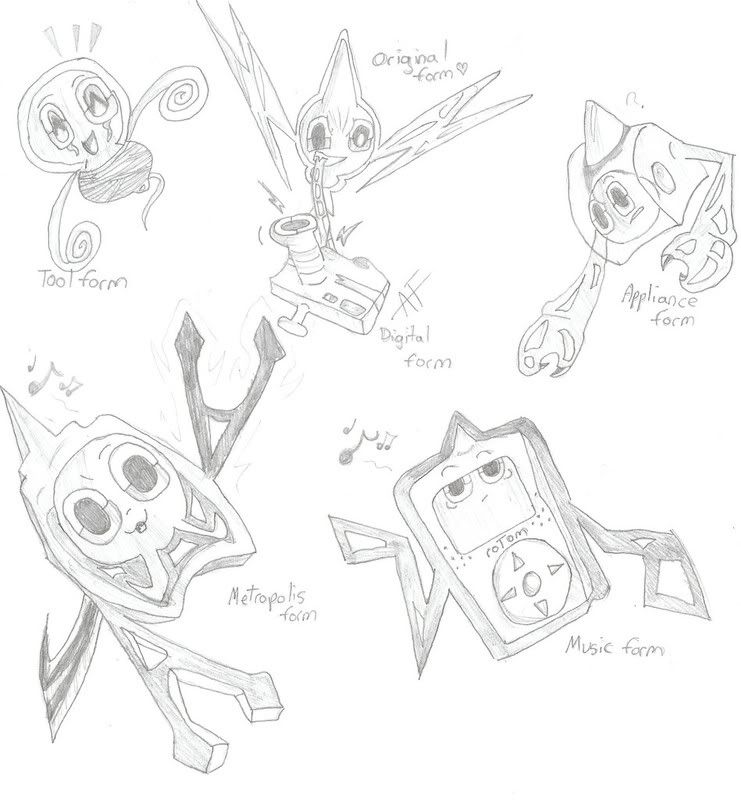 The actual picture is shaded,unfortunatly my scanner is having a bad day.>_<
...still feel like these are too bulky to be Rotoms...I was hoping for a sleeker,speedier-looking form or evolution.Of course,I still find myself falling in love with the digital one!And,the appliance one isn't too bad either!