And, as if by magic, the webmaster appeared...
Staff member
Admin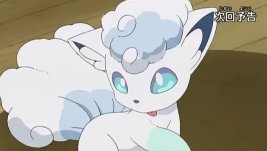 The Fruit of Courage: Lillie and Vulpix!
The egg that Lillie has been taking care of has finally hatched into a Vulpix. Everyone is overjoyed at this but Lillie's excitement soon turns to depression as she cannot pet the Vulpix she took care of as an egg due to her fear of Pokémon. Due to this, Ash and co. decide to encourage her and try and get her to touch and bond with the Vulpix, but soon a shadow has its eyes on Lillie. Will Lillie be able to bond with Vulpix?
Visit The Episode Guide
Discuss