And, as if by magic, the webmaster appeared...
Staff member
Admin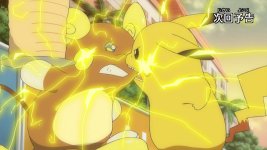 The Great Alola Pancake Race!
Continuing his studies in Alola, Ash soon learns from Mallow about a famous Pancake Race. Intrigued, Ash and all his classmates enter in the special pancake race but while there, he meets the champion from last year, a trainer and her Alolan Raichu. A rivalry soon sparks between Pikachu and the Raichu and the race gets heated. Plus, with Team Rocket having their eyes on the prize, the race may not be as simple as they thought. Who is going to win?
Visit The Episode Guide
Discuss