And, as if by magic, the webmaster appeared...
Staff member
Admin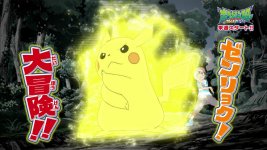 The Guardian's Challenge!
Ash has enrolled in the Pokémon School on Melemele Island. When there, his classmates have a special surprise welcome party for him but during the middle of the party, the Melemele Guardian, Tapu Koko appears and sets a challenge to Ash. Will Ash be able to master the challenge and earn his Z-Ring?
Visit The Episode Guide
Discuss