Hello and welcome to the Kid Icarus club! A club dedicated to the video game series of the same name.
Kid Icarus is a video game series about an angel named pit and the goddess he serves palutena. So far there have 3 games, the original, myths and monsters and uprising. Uprising was the biggest game in the series and the most popular, bring more fans in.
Forms:

I would like to join:
Name:
What can we call you:
Favorite weapon:
Do you have uprising:
GMT:

Example:
Name: jonman721
What can we call you: Jon
Favorite weapon: palutena bow
GMT:-5
I would like to be a weapon master:
Name:
How long have you been in the club(seniority maters):
Are you willing to battle me?:
Do you have knowledge of both the game and the weapon type:
Rules:



1)Be nice and respectful
2)No fighting
3)No one liners
4)No lying
5)All other SPPF and club rules apply
Show your support to the club:
Add these to your signature to help the club gain puplicity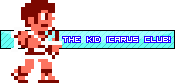 [IMG*]http://i1077.photobucket.com/albums/w471/pokeram1234567/Art%20Shop/kiclub.png[/IMG*]
Be sure to credit froststorm when using this.
Weapon masters:
Weapon masters are the best of the club, they specialize in a signal type and serve as mentors:
Bow:
Blade: Escheria
Orbitars
Cannons
Arms
Staffs
Claws
club: solpoke
palms: masterleo
member list:




your boss(boss)
master leo(leo)
someonewhodied(SWD)
ゾロア(midnite)
chingchar(ching)
Solpoke(sol)
Fire ray(ray)
Skyler99(skyler)
Darenix(Darenix)
Colorless winter(winter)
dragontamer-x(DTX)
Onplanetnowhere(onnowhere)
cobali(soul)
reborn's silver angel(silver)
Clonydew
worldwaker

staff;
hawkeye721(jon)(owner)
Porygon-xyz(pory)(mod)
events:
see below
news!
*more coming soon*
~ Check back here for updates often ~
​
Last edited: