And, as if by magic, the webmaster appeared...
Staff member
Admin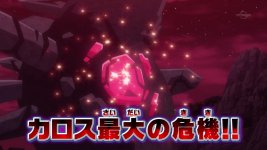 The Megalith Advances! Kalos' Defense Line!!
Bonnie and Clemont have managed to stop the Zygarde rampage, and the Lumiose City Gym is liberated, but as the gang regroups to think the incident is over, the Megalith that Lysandre, Alain and Steven recovered in Hoenn starts to transform, and it even absorbs Mairin's Chespin. The Megalith soon starts to head off somewhere. Will Ash & Co. be able to stop it?
Visit The Episode Guide
Discuss
Last edited by a moderator: