WILL BE CREATING NEW SHOP SOON
​
( ^ My Bishie, No Touchie! ^ )
(

^MY NEWEST BANNER^

)




(see Special Banners)

NOW READ THE RULES OR LUPIN WILL GET YOU!!

​
Rules
1) a) ALL SPPF RULES (no warnings)
2) DON'T POST YOUR OWN WORK HERE (no warnings)
3) Plz don't request if i am closed or ask 'is it done yet'
4) Fill out the form (so no 'make me a cool Lucario sig') and only ONE request per person (unless you are a Privilege Requester)
5) Plz dont critisize my work unless it's constructive crit, otherwise... keep your mouth shut!
6) Have the phrase 'Temari rox!' first in your request in Cyan so i know you read the rules
7) If you have a specific image request in mind please give a link (it must be WBG)
8) Don't argue with me! Pm me if you wish to say something non-request related or apoligise for breaking a rule (apoligeses go a long way)
9) I only do THREE requests at a time, so when my

Waiting List

is full...DO NOT request
10) GIVE CREDIT, I WILL REMIND YOU BUT IF YOU STILL DON'T GIVE CREDIT I WILL DELETE YOUR REQUEST
Break the rules once and you will be warned, break the rules again you will be banned until i unban you
Workers

- Zadros
- Someone who does Animations/WBG
* ~.: Privilege Requesters :.~
~.: Warned List :.~
~.: Temp Banned List :.~
~.: Perma Banned List :.~
Waiting List

- Arceus Master
- Pkmn4ever
- Dark Firebird

~ x . * NEW * . x ~ ... ANIMATIONS!!!!
Form~ Custom Trainers/Pokemon (for poke's just describe what you want)

trainer (give link):
Hair colour:
Clothes:
Skin colour:
Extras (i.e. wings, tail):

pokemon:
colour (if changing):
actions:
Extras (i.e. wings, tail):

Animations

Images:
Speed:

Form~ Egg

Pokemon:
Shiny?:
Do you want it to hatch/evolve?:
If so what colour background:

(keep in mind i can't do WBG's)

Form~ Glow

Pokemon:
Shiny?:
Colour Glow:

Form~ Avatars

Size:
Background:
Pictures/Links:
border?:
Border colour:
Extras:




Form~ Custom Badges

Type:
Colours:
Description:
Example


Form~ Anime Chaos

Chao pose:
Picture (must be anime):
Extras:
Example


Form~ Trainer Cards

Name:
Colours:
Background:
Badges:
Pokemon:
Trainer Sprite(s):
Pokemon w/ Trainer:

Form~Userbar

pokemon:
sprite or icon?:
Shiny?:
colours:
Text:

Form~Fusion

pokemon1:
pokemon2:
shiny?:

Form~Chao (~.:NL:.~/IceDragon)

Who do you want to do it:
Pokemon:
shiny?:
position (e.g.sleeping):

Form~ Backgrounds (Zadros)

Size:
Colours:
Style:

Form~Regular Banner (~.:NL:.~/IceDragon)

Who do want to do it:
Theme:
Size:
Pictures/Where?:
Background colour(s)/Link:
Text/Font:
Border?/Colour:
Effects/Extras:

Form~Anime Banner (~.:NL:.~)

Colour Theme:
Size:
Anime Character:
Kanji Word:



Code:
[COLOR="Cyan"]
[SIZE="2"][U]EXAMPLE:[/U]
Colour Theme: Dark Blue
Size: 350x150
Anime Character: Ninetales 
Kanji Word: Ninetales[/COLOR][/SIZE]
OUTCOME


(e.g.faded, watercolour, highlighted edges, chrome, emboss, dry brush, glowing edges(neon) also a new addition i can now adjust the tinit colour of the images e.g. if you had a latios i can make it red or yellow or green or whatever colour you like
these are the above effects in order

~.:Northern Lights:.~ ~EXAMPLES~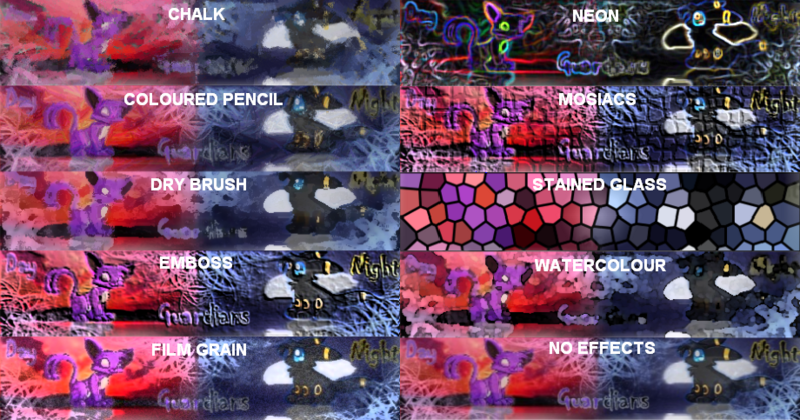 Naruto​
><~*~><
Renamon​
><~*~><
Glaceon​
Leafeon ​
><~*~><
Absol​
><~*~><
WTF?!
These are banners i either made for myself or for other people that i am very proud of
You may use the ones without
Purple Titles
with credit
Zadros ~EXAMPLES~
<~*/|
<~*/|
<~*/|
<~*/|
IceDragon ~EXAMPLES~
http://i22.*******.com/5mkevc.png><~*~><http://i20.*******.com/1h8osl.png

http://i24.*******.com/351tlzt.png><~*~><http://i22.*******.com/33mwetc.png

http://i22.*******.com/2ufa9us.png><~*~><http://i24.*******.com/fkmkae.png

http://i20.*******.com/9ptmrl.png><~*~><http://i23.*******.com/2nvvtw0.png

http://i23.*******.com/24dh2x1.png​
Last edited: