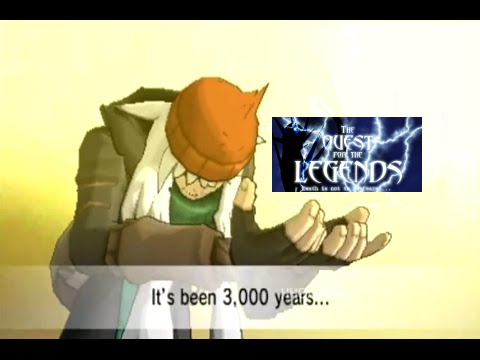 I kid, I kid.
I will admit that this is kind of an anticlimactic chapter to have coming straight off a year's hiatus--with all the effort that's gone into finding the male color dragons, having them show up pretty early on in the search and then all get captured in one shot feels a little , Not that I think it would have been better for you to have drawn the find-the-dragons subplot out longer; the end of the arc just didn't quite fulfill the buildup for me. All in all the chapter's kind of short, and there's really nothing here but the battle.
picky picky picky:
"Bye, Mom!" Robin called, flashing a grin as her Charizard took off the ground.
Took the ground off what? (You could just leave it at "took off" and it would be fine.)
valuable oversight over the mountains
An oversight's something you miss; I think you mean "overview." It's also awkward to follow on with "over" right there, too. Overview
of
the mountains would work fine.
At Robin's suggestion, as the dark of night set in, before returning to the Pokémon Center, they stood silently a safe distance up the mountainside and watched the eerily beautiful flood of black scorpions near-simultaneously emerging out of the sand to hunt.
There's a lot going on in this sentence--lots of adverbs and subordinate clauses. In particular "as the dark of night set in, before returning the Pokémon center" and "near-simultaneously" felt unwieldy to me. For the over-9000 level of nitpickiness, "emerging out of" is a little redundant, and "emerging from" the usual construction.
It is a pretty image, though.
Seconds later, two more shapes emerged from the mountainsides around the valley: a golden dragon down the ridge they were on in the city's direction, and a black one from the other side of the valley (Mark realized with a flutter in his stomach that it came out from the next cave he'd planned to explore).
This is a pretty convoluted sentence, with the pileup of prepositions in "down the ridge they were on in the city's direction" being particularly wonky. "At the base of the ridge?" Does it matter that it's coming from the direction of the city? And the parenthetical seems like it would work just as well as its own, subsequent sentence.
"Chaletwo?" said Preciure as he folded his wings, having taken his place on Dracobalt's right. "Working with humans? Really? Well, I suppose I always knew he was a bit nuts."

"What?" said Chaletwo indignantly. Sensing an argument in the making, Mark quickly spoke to get to the point.
lol nice
It's kind of interesting that these guys are the first legendaries we've seen who've expressed any scorn for humans. The dragons' scheming nastiness is fun, especially in how they don't even care to
try
to be subtle about it--and how May just lies right off because she doesn't even see any point in dealing with them.
Mark tried his best to keep the shudder off his face.
That's a weird way to put it. Normally shudders wouldn't be on your face anyway.
He roared as he attempted to swipe at her with his claws but missed, only to be struck with a Thunder Wave from Robin's Luxray.
I wouldn't say "attempted"; he was successful in his swipe. What he
attempted
to do was hit her.
"Everyone, attack, now!" Robin shouted, and immediately Froslass and Gastrodon began to fire more Ice Beams and Jolteon Thunderbolts.
Preeetty sure there should be a comma between "Jolteon" and "Thunderbolts."
"Yes! Take that, idiots!" Chaletwo shouted triumphantly as their Pokémon landed in the desert sand to catch their breaths.
Man, even Chaletwo's getting really into this battle.
All in all I think the battle played out well. There was some clever use of strategy, and it was nice to see the dragons employing a bit of their own counter-strategy, especially with regards to attacking the humans. Most of the previous legendaries have concentrated primarily on the attacking pokémon, but that makes sense--Volcaryu, Polaryu, and Thunderyu have never battled before in their lives and don't even know what humans are, so it makes sense that they'd lash out at the things hurting them while ignoring the ones in the background. On the other hand, the color dragons actually know about humans and training and recognize that if they can take out the trainers the battle will pretty much be over.
Sucks to be Volcar/Thunder/Polaryu, though. You sleep for a millenium, wake up for ten minutes, then have a bunch of things come out of nowhere to hurt you and get stuck in indefinite storage.
I definitely noticed a lot of adverbs going on in this chapter; I'm not sure if I'm just unusually sensitive to them at the moment, or if there's an uptick over your usual number. But overall you did a good job of wrangling a big battle without it becoming confusing. Like I said, this chapter felt a little lacking in substance, but there was some interesting stuff going on in the background with May's continued agitation, and like I said, I enjoyed the exchange between Mark's group and the dragons.
Also, as I alluded to in my VM, I put together what I think is going on with the whole War of the Legends plot. I know you won't respond to most of it (although some parts you perhaps can), but I wanted to put it out there for the record in case any of it turns out to be right, for your entertainment, and so you can get an idea of how some of this stuff comes together for a reader of your 'fic.
Anyway, like I said over VM, it's very clear to me that Mitch is currently harboring Chalenor (from the past), and I think it's likely that he's also at least
a
Destroyer. We'll begin with what I'm most solid on and move out to increasingly wild speculation.
Note that I recall you saying you didn't know who the Destroyer was until 2006+, so some of your old statements are likely inaccurate for the current version of the 'fic. I will occasionally reference some of them here when they conveniently fit with my view of things (although they're not central to anything I'm saying) and otherwise regard them as filthy
lies
, as one does.
Chalenor's connection with Mitch is pretty screamingly obvious. You all but come right out and say it here:
A cold shiver ran down his spine as he realized what Mitch's eyes reminded him of: Chaletwo's. Like a weaker, non-fatal version.
"I'm not real," Mitch said softly, looking up again to Mark's relief. "I'm a dead boy, and a made-up character.
Furthermore, Mitch's abilities indicate that he's hella possessed by
some
powerful psychic: he can read emotions, he can teleport, he can foretell things, etc. His weird-looking up habit may have to do with being used to having his Death Stare ability and not wanting to look directly at someone and maybe blast them to kingdom come. His eyelids acted as filters, so that wouldn't ordinarily be a concern, so an alternative is maybe it gets really tedious looking down and accidentally seeing to the other side of the planet or what have. All half-joking aside, it would make sense for Chalenor to not be comfortable with direct eye contact.
Also perhaps worth noting:
Mitch suddenly looked up, straight into his eyes, and the wild, frantic gaze of his faintly bluish-gray eyes somehow made Mark forget what he was going to say.
In the past you'd only ever described them as gray, and considering that Chalenor can change the colors of his various trappings, I'm thinking this here is a little bit of Mitchenor having the sads and having his eyes change color a little to suit. Given that he seems more distressed than sad here, I'd expect them to be green rather than blue, but eh, it seems a nice little detail.
As for what indicates that it's
past
Chalenor and not one quietly rezzed by Mew or something:
"A few months later," Mitch continued, "a confused teenager named Mitch entered the city with a bad case of amnesia and no identification whatsoever. He looked a little bit similar to poor Richard, although a lot thinner, with more hair and different-colored eyes. He just muttered senseless things about death the first days, but then his memory started coming back and he remembered his name and that he was going to study Biology in Green Town. He did, and later went on to study poisons exclusively. He got a job as a Gym Leader in Scorpio City."

Mitch paused for a little while, and finally went on:

"Richard Brown doesn't like him at all, but what can poor Richard do? Long ago he cloaked himself with Mitch, and now thrives on the disguise…"

"Richard is afraid of Mitch. He fears this man who has seen so much death, so much pain, so much sorrow. It is too much for a young boy. He never got to grow into an adult, having hidden away for so long."
The whole "ramblings about death" thing sounds pretty similar to descriptions of Mew when it was starting to be affected by the War's power transfer, and while the second part could be referring to Mitchenor's new death-foretelling abilities, it would also fit very well with a pokémon that had experienced the horrors of the previous War. There's also the fact that Chalenor is dead, as everyone
KEEPS SAYING
jfc. And he is! It's just that, similar to Suicune and Entei, he found a convenient place to stick his soul. If anything he
has
to be dead for this all to work out.
So, the Destroyer bit. Unlike every other legendary encountered, Mitchenor has explicitly been growing more powerful recently, rather than less:
"I've been having more of these," Mitch whispered, his eyes shining with uncertainty and fear. "I used to get feelings only occasionally, but now I can't look at anything without having some bizarre feeling about it. Other people's emotions keep me awake at night.
Bam. Destroyer.
But there are some logistical problems here.
First, the matter of how Chalenor ended up as Mitchenor in the first place. On the surface, it looks simple enough: Chalenor wants to escape the War, goes to the future, and finds a recently-vacated body to anchor himself to--maybe by searching for the soul-ghost of a recently deceased person. He resurrects the body and anchors his soul to it.
But Mew suggests that there shouldn't have been a way to revive Mitch at all:
"But if she dies, you can just resurrect her, can't you?" Mark questioned.

"She would merely die again, as the poison remains in her blood," said Mew.
But if Chalenor actually infused Mitch's body with some of his power, then perhaps his natural resistance to poisons allowed him to endure poison that would have killed an ordinary human--maybe he even got enough power to survive being out in the desert without food or water for as long as he was. Orrrr, given that Chalenor was a true immortal, perhaps soulbonding to Mitch let Mitchenor inherit some of that power and survive his desert vacation.
Then there's the issue that any pokémon should snap back to the past when it's so drained of power that it can't keep the future-link open. And Chalenor
did
snap back: Mew found his body at the end of the last War.
Perhaps Chalenor was the Destroyer, not the Preserver, in the last cycle--Mew lied. More on its possible motivations later, but for one it would probably make Chaletwo feel a little better to think Chalenor's the Preserver than to admit "oh btw I gave you the murder-death-eyes of the guy who previously drove everybody mad and caused the carnage you see around you, but it's cool, your life's guardian, don't worry about it." In that case, his power might never have been drained enough for him to be forced to return to the past. Return to the past he did, and die he did, in the interest of transferring his soul through that link to a host in the future.
Alternatively, he may have been the Preserver in the past cycle, but be acting as the Destroyer in this one: in that case, he would have weakened enough that he wouldn't have been able to stay in the future, perhaps, but strong enough to hold that link open: soul anchors don't appear to take much energy, seeing as Chaletwo can't time travel anymore but is still anchored to Mark just fine. There would still be power flowing into him through that future link, so perhaps he would still be able to transfer himself through the link when he died. (Just realized how horrifying it would be for Mark to have that channel still be open while Chaletwo started going insane
inside Mark's own head
. *shudders* Although I guess it wouldn't be a prolonged process, just sudden power surge, sudden crazy, and then presumably Chaletwo pops out of his ball and murders Mark as he goes on a rampage. Given past-Mew's condition, the energy drain may have psychological effects, though.)
It's also possible that he stuck himself in a soul gem in the past, then went and found it in the future and revived himself into Mitch's body (without telling Mew about it; and then his body got all mauled up during the War and Mew assumed he was killed rather than doing it intentionally). That'd be rather clever of him.
Also, there's the matter of Mitchenor only being around for ~7 years but the Destroyer's power drain having begun at least 20 years ago. This is primarily why I say he's
a
Destroyer. If he's actually the Destroyer from the last war who managed to cheat death, then it's possible there's actually
another
one out there "assigned" to this cycle, and that one started absorbing energy earlier. Alternatively, it may be less that the Destroyer is actively draining power from the other pokémon than that their power is draining away, and eventually begins to be siphoned off into one legendary in particular--so it was kind of floating around for a while, then started to drain into Mitchenor once he appeared on the scene. It seems most likely, though, that since he's from the past, there's simply another Destroyer active somewhere. It's clearly not one of the legendaries previously captured, and based on what you've said previously it's not going to be the waraider herd, either. That leaves Mew or Mewtwo2, I think.
Mewtwo2 suffers from the same problem as Mitchenor in that he wasn't around twenty years ago either--or at the end of the previous war at all, for that matter. It is noteworthy that he's absurdly powerful, which means that he should be drained extremely quickly, but if anything he's gotten more powerful over the course of the story. Of course, it's possible that he was just
even more ridiculously powerful
than we've seen, and his brokenness is actually a big come-down from what he'd otherwise be capable of. Or perhaps being kept in a pokéball as much as he has been means there hasn't been much opportunity for the Destroyer to get at him. One way or another, there's clearly
something
up with him. Mew I'll talk about later.
Or perhaps the Destroyer isn't a pokémon that lived through/was resurrected from the previous War, but is one that
died
, and its power resides on the spiritual plane until it absorbs enough energy to start manifesting on the physical plane and finds a suitable host. That'd suck for Entei and Suicune and anybody else who assumed they'd be safe on the spiritual plane, but hey.
As an aside (sort of): why would Chalenor take a human body rather than a pokémon body? Mitchenor has consistently spoken highly of humans, particularly in terms of their creative abilities:
"Amazing, isn't it? Pokémon are superior to us, but we're the ones who 'own' them. And there's a reason for it. Pokémon, while quite matching our intelligence, lack one thing. It is creativity. On their own, Pokémon only use battling techniques passed down generation by generation. Taking two things we know and figuring out that we can make something new out of them, that is our specialty, and that is exactly what they can't do. This is why they seek our company in the first place. We can teach them things that seem obvious to us, but their brains have never been built to understand. Even Alakazam, with an IQ of 5000, will battle far better with a human's aid. We need each other…"
Pokémon are powerful, Mark. Extremely. If other animals came here with the humans, they landed in direct competition with the Pokémon, and didn't survive. Humans, on the other hand, figured out that they had one advantage over the Pokémon, and used it. They knew that their only hope to fight Pokémon was with other Pokémon, and they managed to cooperate with them. Very clever indeed. But when you think about it, the Pokémon's end of the deal is still cleverer. They weren't driven into the deal by any need. They could have wiped us out if the wanted – but they didn't. They figured it would be for the good of everyone to make the deal.
It's possible that Chalenor originally sought out a human to bond to because he was hoping that together they'd be able to think up a way to end the War. Perhaps it's more an attempt at a kind of symbolic attack on the War's structure: pokémon are bound by tradition and humans are not, so the only way to break the cycle of destruction is to take a human form/somehow appeal to the humans to stop it. The pokémon
need
humans to help them stop the war. Or perhaps it's to do with the fact that the legendaries always seek each other out to murder--perhaps he figured he'd be safe from the next War in a human body because the rampaging legendaries wouldn't bother him as long as he stayed out of their way. It strikes me as very interesting that Mew and Mitchenor have essentially opposite views on life: Mew's obsession with fate is a very "pokémonish" view of things, where what happens happens and it's pointless to try something different, whereas Mitchenor is much more "odds are just odds; you've just got to try and hope for the best" and obviously rather enamored of humans and their creative abilities. To some extent I think there's been an assumption from most of the characters that Chalenor and Mew would have been working together to stop the War, if they tried to do so, but given how different perspectives are, perhaps they're each doing their own thing.
I will say, though, that the legendary pokémon, at least the war trio, have been showing a great deal of creativity and initiative. Chaletwo's plan might not be very good, but I don't think anybody could accuse it of being
traditional
.
Or perhaps Chalenor was desperate and just latched onto the nearest recent body he could find, and then when he returned to consciousness/sanity had the mother of all "well, ****" moments.
All that said,
I think that Chalenor traveled forward in time and established a link with Mitch, through which he is currently draining the legendaries' power.
Moving on from there, what does this suggest about the rest of the plot and characters?
You've set Mew up to be very, very fishy throughout all this, particularly with regard to Mewtwo's little time-traveling escapade. It seems clear that Mew and Chalenor had some kind of plan to avoid or avert the War of the Legends in the own time, that war happened anyway, and at least Mew is convinced that the next one's coming whether they like it or not, too. The fact that essentially all the information about the war is gotten secondhand through Mew means that there are almost certainly some false assumptions in my reasoning, but it's also pretty much all I have to go on, so.
First, what's most suspicious about Mew: the way she's treated the whole time-traveling story. This is what she told Chalenor.
"Chalenor could travel through time, just like me, and once he happened to venture far into the future and find Mewtwo there. Mewtwo was interested in Chalenor's time when he heard that Mew had existed then – Mew and Chalenor were good friends.

"So Chalenor agreed to take Mewtwo to his time, but what they didn't know was that at that time, the War of the Legends was rapidly approaching. And while Mewtwo was still there, the Destroyer made all the Legendaries mad – including Mewtwo.
If this is true, then it means the Mew Mewtwo saw must have been one from
later
in the time stream who went forward in time to a point
earlier
than Chalenor so she could get a copy of Mewtwo's body and take it back with her. But there is
literally no reason to do this
, because Mewtwo was already back in her own time at that point and she could have just made a copy of him right then and there. If she'd left
before
Chalenor brought Mewtwo back, when there was no Mewtwo present in the past to make a copy of, then she wouldn't have even known Mewtwo existed. Which, okay, maybe she just needed any random pokémon's body for her plan. But if so, why not just make a copy of Chalenor, who's much more conveniently located in the past? Well, maybe she needs to make a copy of a legendary that exists in the future but not in their current present to prevent some kind of paradox or something (bring back future-Moltres who gets brutalized in the war, suddenly no Moltres for the future, oops paradox). There might be something to that, actually. But it still strikes me as very convoluted (and again, why not just copy Mewtwo once he'd come back to the past?).
As an aside, I'm ruling out that Mew could have nabbed Mewtwo's body and brought it back, followed by Chalenor deciding to go and get the real thing later on in the past. This is based on the state Mew was in when she showed up at Mewtwo's pad--it's possible Chalenor wasn't as badly affected by the power drain, whether because Destroyer or otherwise, but even so, by that point he would've been aware that
something
was up because other legends done be going crazy, and it seems like that would come through in whatever conversation he had with Mewtwo, to where I'd expect Mewtwo to be more like, "Um, do you need help?" than "Hey bro can you show me the sweet past?"
What rings the most alarm bells for me, though, is the fact that Mew showed up to Mewtwo
alone
. She shouldn't be able to time travel at all, unless she's lied by huge omission and is actually the Creator/Destroyer/Preserver of the previous cycle (only the Preserver is confirmed to be able to time travel, but why not all three?). But if she's not, then where'd Chaletwo go off to when she was copying Mewtwo's body? I suppose she could have left him idling at the curb while she nipped in to grab a snapshot, but that strikes me as strange.
This brings us to the final question: what were Mew and/or Chalenor up to? Were they trying to stop the previous War, or were they just trying to save themselves? How might their plan have extended into the current cycle, if at all?
One thing is clear to me: Chalenor was supposed to survive the previous War, but didn't. Mew in the prologue is obviously hugely distressed when she comes across his body, so that obviously wasn't according to plan--at least not according to
her
plan (see earlier notes on Mitchenor). Probably the plan had something to do with time traveling--nothing as simple as what Mark suggested, "Just skip to after the war and be okay," since I assume they know that wouldn't work, but perhaps using some resource from the future or even establishing links to people in the future the way Chalinor has. It's possible that the intended result was to try something like having Chalinor be the last one to survive the War and see whether the Destroyer/Creator could combined into one, or something. There's really not enough to go on here other than at least Mew and maybe Chalinor, in part together and prehaps also separately, had contingencies in place for the War, and they involved time travel.
There's the matter of "insurance" in the form of Mewtwo's body. It seems most likely that Mew wanted a body around in case things went south and one of them died and was mutilated so badly they couldn't be resurrected. I'm also intrigued by the fact that the prologue indicated that one of Chalenor's eyes was totally destroyed, but the other was simply gone, gouged out of the socket. It's certainly possible that one just got dug out during the fighting, rolled off somewhere, and stayed intact, but I'm intrigued by the possibility that Chalenor actually removed it prior to the final fight and put it somewhere for safekeeping, because he'd need his death-eyes in whatever new body he took. Granted, I don't know why Mew couldn't just create a new body from scratch for him to inhabit, given her powers; I don't know why she couldn't create an
army
of death-eyes 'mon if she wanted to; I don't know why she couldn't recreate the old legendaries instead of creating an entirely new set--I mean, sure, they'd be different people, assuming she couldn't link their souls to the new bodies, but they were at least able to remake Vaxil, so what about all the other legendaries that apparently went extinct in the last War?
At this juncture I also thought I'd bring up a complicating factor: the pedant in me points out that the Mewtwo in the prologue couldn't be the copy Mew brought back with it because the wound on its chest is bleeding. If it's a copy of the body and not actually alive (i.e. no heartbeat), then it can't bleed. I don't expect fourteen-year-old-you to have accounted for that, though.
Also perhaps worth noting: if Mew had nabbed a body with the idea of reviving someone into it, then she was assuming she'd be able to snag their soul and shove it in there. It's not clear how long she was out after the end of the War, so perhaps that wouldn't have worked anyway because the souls had all dissipated. If not, though--then Chalinor's soul wasn't around for her to revive for some reason, that reason being, of course, that it was already chilling in the future.
Then there's Mew acting strange recently. It's not clear whether her fatalism predated her current state, even considering her fairly bouncy attitude; I wonder whether it was directly caused by trying and failing so hard at escaping from/stopping the War last time. It seems likely that she cheered up for a while because, for whatever reason, she believed that their plan had succeeded even though Chalinor died and there wouldn't be a future War. Then, of course, it becomes clear that the Destroyer is at work again, and Mew slowly loses hope; they didn't manage to break the cycle after all. As for why she changed her tune in terms of telling people about the War, it may have to do with her recently having discovered that Mitchenor's alive. He's been around for seven years, and she was a captive in Rick's gym for three of those. It's quite possible that she didn't realize he was around for those first four years, since she was hanging out in Rainbow Woods, and he wasn't powerful enough for her to detect his presence, perhaps. But after she escaped, she found him soon enough (if nothing else she showed up at random for, like, five paragraphs when May was convalescing in his gym), so now she's definitely aware of what's up. Perhaps knowing that he's back finally confirmed for her that there really is nothing anybody can do to stop the War, so it's safe to let them know about it. Like, maybe she knew there was a soul gem out there, and she didn't want to risk that someone would figure things out and go destroy it before Chalenor, the destroyer, could be reincarnated into a new body? That would obviously make Mew something of a villain, but idk. To be honest, I would consider Chaletwo's explanation, that she was depressed at the end of the last War because Chalenor died, and now she's depressed again because the War's about to happen again, perfectly plausible. It's only the Mewtwo chapter that was basically a big "HMMM WHAT IS UP WITH MEW" that even makes me consider that there's something more going on with it than that.
So why does the guardian of life have death-eyes? Well:
Chaletwo: Why do you have a death stare? Would it work on the Destroyer or Mew?/I don't know why I have Death Stare. But it can kill anything, yes.
Chalenor's eye-powers are the only thing that can kill the Destroyer, despite it being a true immortal. (I assume it just knocks the soul right outta its body or sommat, something that super-fast tissue regeneration wouldn't be able to fix.) So in that sense he's the only one who can stand between life and the Destroyer. Of course, there's nothing to indicate that the Preserver
always
has some kind of power to defeat the Destroyer, but at least in this case that's the explanation I like.
There may also be something in the fact that Mewtwo is a clone of Mew. With the addition of Chalenor's eye-powers, he now has elements of the Creator and the Destroyer in him; how that might actually be an advantage/affect anything ever I don't know, but I think it's worth noting. That also could explain why Mew went after him as her "insurance" (so why not herself? idk but generally you aren't supposed to interact with your past/future self when you go time traveling because bad things happen).
One way or another, it seems abundantly clear to me that
whatever the resolution looks like, time-traveling shenanigans are going to play a very large part in it.
That's all I got, then. Like I said, there are some pretty big assumptions going on here, but I'm assuming that the
really
big ones are okay. Like, I'm assuming that there really *is* a Creator/Destroyer/Preserver trio and that Mew wasn't covering up that, say, the Creator/Destroyer role is actually one and the same. No way to know if that's the case, but while what I've got has a lot of holes, I think some parts of it are fairly solid, and hopefully it's at least gesturing in the right direction.
Some additional notes:
- There's the whole "Mark's mysterious nightmares" bit that came up in early chapters. They clearly had to do with Chaletwo (or Chalenor) and were quietly dropped after he actually started on the legendary-capturing quest, so I'm taking them as either foreshadowing his destiny as Chaletwo's chosen (not that this makes any sense, because it wasn't premeditated and Chaletwo wasn't actually ~watching him~) or a dropped/aborted plot thread and not considering it further.
- There's the animal world vs pokémon world, which I could have sworn came up again in recent chapters, but if so I completely missed it. That means the only time it was ever mentioned was when Mitch was talking to Mark shortly after Mark's resurrection. Mitch said this was important and Mark should remember it, but as it's literally never been mentioned again I'm taking it as not actually being THAT important, or important in the sense that the animal world is relevant to the plot. The little speech may have been more about Mitch's (Chalenor's) understanding of the relationship between humans and pokémon. Otherwise there are a variety of ways one could see the animal world being crucial to the plot and Mew/Chalenor's plans: stuff the destroyer in the animal world, for example, and its pulse of energy presumably won't be able to reach the other legends.
- I'll bet there are a metric ton of unfinished sentences hiding in here. My bad.
Another thing I'm wondering: how in the hell Mew/Chalenor/other legendaries??? figured out the whole war thing in the previous cycle. Well, I guess if Chalenor was Preserver then the Creator of that time might have told him, and then he told Mew. Or perhaps one or both of them have actually lived multiple cycles. If Mew was tearing around in such a bad state during her copy-Mewtwo trip, it would seem like it didn't learn about what was going on until very late in the game, or it would have tried to make arrangements before it was in such a bad state. Or, I suppose, it impulsively decided to go for more "insurance" after things started to get bad, but one way or another it gets me wondering.
Also, Mark still has that clone ball in his pocket that, unlike the master ball, can be recharged (I presume) and used if necessary for ethical funtimes surefire capturing. And I believe he still technically has Mew, so if they're able to find it again he should be able to just recall it and have done.
And dang but there are a lot of versions of Mew running around out there. Mew itself, Mewtwo, Chaletwo,
and
Mewtwo2. did twelve-year-old you think clones were cool
Finally, I found this great quote from 2005:
I don't think you're realizing, people, that this fic will probably have over 50 chapters. It's not going to end for another year or two, dears.
And so, the prosecution rests. (Literally. Is bedtime.)
One way or another, I figure the next few chapters should be fun. I'm now hoping that Mitch doesn't show up in the next few chapters, since you've stated pretty clearly that the reveal won't happen fora while yet, so if he does, I'm probably wrong. He could be away on mysterious business! Or maybe he's still around, but Mark continues to not figure anything out. Also acceptable. Anyway, I recall you mentioning Carl's coming back; not sure whether he's one of the "familiar faces" in 66-69 or later, but one way or another I imagine that'll be a lot of fun, whether it means he'll be on Mark's case, causing trouble with Volcaryu, or just roped into going off after the waraider herd while unhappily surrounded by a bunch of preteens. Presumably you'll have Sparky reappear as well. I'm particularly looking forward to the resolution of Rick's subplot--or perhaps it'll turn out to be "plot" instead of "sub."
me said:

Funny to think that the 'fic is actually finished and we're closing in on the end, assuming it doesn't take a year for each of those remaining chapters.
Good luck with your writing! Hopefully you don't find the going as frustrating as it was for this chapter.
Last edited: