And, as if by magic, the webmaster appeared...
Staff member
Admin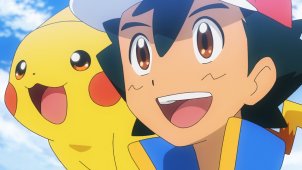 The Rainbow & The Pokémon Master​
Ash has returned to Pallet Town and meets up with his old friends and Pokémon. However, when seeing him, Gary asks him a question of how close he is to reaching his goal of being a Pokémon Master now that he is World Champion. This is the dream Ash left Pallet Town with and it causes Ash to think. Will he be able to answer the question?
Visit The Episode Guide
Discuss