The Ransei Rumble I (Historical/Dark themed Pokémon RPG)
The Ransei Rumble:
Recruitment tent.
The doorsteps to Hell await you, Warriors.
Game Administrator:
PokemonBreederChris
Assistant GA(s):
-----
Helper(s):
-----
Current Status:
Open.
Idle-thoughts from the Author: said:

Salutations, everyone. Welcome to my first RPG in a long time. It's been awhile since I've been around these forums, but now I'm back. This time, hopefully to stay. Since it's American release, I've been inspired by the spin-off game

Pokémon Conquest

. For months, I've plotted fan-fiction and day-dreaming adventures of this lore; though never wrote anything down solidly. In returning, I thought these forums could use a nice fun Trainer RPG. Like always, with a twist. Thank you for coming and I hope you enjoy what you read and are inspired to sign up~

~PokemonBreederChris.

PBC for short.​

P.S.

* I'm looking for any kind artist out there who'd be willing to develop maps banners, and other random art for this RPG. If you take commissions, please discuss things privately, you know where to reach me.*​

P.S.S

Currently working on NPC Sign-ups; they will be up momentarily. I prefer bringing them in bulk instead of one at a time.​

P.S.S.S

If we get more than five(5) sign ups, I will request for someone to fill an assistant position. If/When that happens, discuss things via VM or PM (whichever you are comfortable with) if you are interested in assisting me manage this campaign.​
"

In wartime, truth is so precious that she should always be attended by a bodyguard of lies.

"


~ Winston Churchhill

~[SUB]***[/SUB]~​
The RPG:
Genre: Trainer, Historical, Steam Punk
Duration
:
Sign-ups will remain open indefinitely.
LSU will be incorporated into the story at each new arc.
This game has an optimal release date at November 17th, 2013.
Release date will vary depending on interest and activity of the Recruitment sheet.
Hiatuses will occur depending on Administrator and Player discussion.
Rating: Older Teen
Mature angst and drama
Mild depictions of violence and gore
Suggestive themes
Strong language
Comical mischief
Mature references
The Story:
Sit around the campfire, come here my tale...
"Let me guess, ya did it. Ya escaped from that horrible excuse of a forest. That desert, whatever, the wilderness, for all I care. After days of struggling through thick brush, nearly tripping over stone and root, and trying to avoid, --by the way, it did get ya, any of that poison-leaf crap floating around. Lucky you. You found a road. Well-traveled, I bet? Then ya should of figured out, you'd not be alone.'

'You took that bright, sun-lit path, ya know, and I know folk like you. You gave yourself a silent cheer; pat on the back. I bet you rubbed your tummy, eagerly anticipatin' what you were eating tonight, right? Tonight you will having a king's ransom worth of food. Quail, roast duck, maybe even some venison? Well here's your dinner now, a big helping of slimy gruel. Did you except a nice warm and soft mattress in some fancy tavern too? I bet your silly eyes glistened with a watery mouth. Each of your thoughts turning toward warmth, food, a shower, perhaps even sharing a bed? Look at ya now, drooling over a crappy lump of gruel. I know your Pokémon partners were happy enough to eat this sh

i

t. Off eating in the kennels now I bet.

So ya tell me this was an unfortunate meeting, eh? You just so happened to walk by that, shaking of earth, and thunderous roars. those shouts and drummin' of metal? They were my men. Hiding behind that rock or rotten tree-trunk or whatever it was, didn't help ya. Yea. My soldiers ran, we had no choice, You saw the smoke right? Aurora fell. This is Ransei, this is war. Greenleaf and Jitte were no help either, they were sh

i

t. Well whatever, we found you, and now you're here, nicely tied up. You see I got a favor to ask, and you got a debt to repay."

You awaken. Your body feels of lead. You reach for your eyes, they too lazy to respond to the command 'open up!' But you heard the man. You try to reach for the voice, but your hands won't respond. You let out a agonizing moan, your body has remembered the pain from before. When you were 'liberated' from the road.

"Don't look at me, couldn't take chances."

The same deeply gruff voice responds. You turn your head to the source.

"Saved your life honestly, an' time'll tell if ye friend or foe."

The voice belongs to a large man who'd easily compare to a Snorlax. His gut was large, cloths stained and already had one hand dug into a cloth bag, which you assumed could only be some sort of oat-variety.

You try to respond, but a dry throat leads to a raspy cough.

"There, there,"

the man responds.

"We'll get ya some water, but first, I think I should show ya something."

He reached into the cloth-bag, cupping the content in his hand. It was a strange purple dust.

"They call this Dream Dust, quite the narcotic. An amazing Spice really. And yours--"

You squirm, unsure what this man will do. He points his open palm toward your face, and blows. The dust scatters across your body. You try to hold your breath but fail as your brain turns to auto-pilot. You inhale the dust, again, you feel your consciousness fading. Darkness, blackness.

~*~*~*~*~*~*~*~*~*~*~

[Link to the Dream sequence.]

~*~*~*~*~*~*~*~*~*~*~

You awaken again, it is the same old worn tent as you remember. The fat man is gone, instead you notice a young girl tending to nearby people with warm towels.

Wait a minute

you think,

I just dreamed of that girl

. You sit up fast and your head rushes with lack of oxygen. You squirm, you've regained your body, and then it hits you, it's

your

body. Your hands joyfully fondle yourself as you're back in your own body.

"Welcome back."

A familiar voice sounds, it is the fat man, he stepped into the tent, looking at you.

"So, how was your trip? Powerful stuff, Dream Mist can be."

He studied your silent response.

"Quite expensive ya know, you gotta repay me. But now ya understand, Ransei is in turmoil-- something, something Sun and Moon, jazzy stuff, Fairies in the north, Ransei needs a folk like you to save it. Aurora's dead, Greenleaf's dying. Jitte's gone missing, and ya know, I saved you. You owe me a debt.

" The man chuckled. You had no aims to help him, no reason to be here, why was he deciding your fate? You knew if you argued, he'd find reasons to hold you, you were a prisoner of debt now...

[due to serebii character limit, had to cut stuff out, there was too little left to feel comfortable with another post. It may seem rushed toward the end.]

The Setting

:

This Role Playing Game(RPG) is based off the popular spin-off game Pokémon Conquest. It will follow the story and loose mechanics set my the lore of this world. The setting of this RPG will be the region of turmoil: Ransei. Here, culture, climate, and social customs are similar to Feudal Japan, in which the spin-off game is based off of.
The weaponization of black powder has just started to dominate the technological market. Steam-power has been utilized to explore new horizons through electricity, locomotion, and general well-being.

Ransei is pioneering technology which would later be referred to as Steam-Punk. Giant zeppelins able to carry full brigades and heavy arsonal are being developed to control the air. Iron Boars attached to rails, are starting to connect to each city, enabling quicker transport. Into the sea, humankind is beginning to find ways to swim deeper into the darky depths of water through enclosed metal capsules. Steam-punk technology is pioneering and about to take the world in full swing. There are many through-out the land still, who are invested in the older Feudal-Era technology however. They hold a firm stance against these new metal giants.​

Your Role

:

You portray a Warrior. The Ransei Region's equivalent to the main series' Pokémon Trainer. You, your Pokémon, your fellow Warriors, the armies you gather, the regions you support, even the Legendaries you befriend -- all factor into your destiny. How the region will develop, who you become is all up to you. You are the Ransei Region's newest rumble. Assigned by what can only be described as fate.

Starting out as a measly conscripted militia to repay a debt, you become something far greater. From small forays into the forest, to large-scale assaults over enemy walls, you ride the machine called 'war.' Chasing your own dreams, to counter a belief of tyranny. Whether your belief be of Arceus' ultimate power, or a probable worldwide peace, the world's your sandbox. You decide what to do.​

The goal

:

The goal of this RPG is to bring the player into a world of turmoil. Straight in the middle of Ransei's many brooding feuds. This RPG will incorporate both player-driven elements and mechanics utilizing random number generators(RNGs). The story will be driven by the players. The environment will be driven by the RNGs. This RPG is considered open-world, but the mechanics are placed to keep things realistic and for not events to stray too far from the path. This path is the outcome of every unique event that takes place in this RPG.

The Game Administrator(PokemonBreederChris), will have hidden factors, influenced by the player, to help them along the way. These include examples of regional military strength, resource availability, transportation, and diplomacy among the world's Legendary Pokémon. Mechanics would include roll playing, environmental factor, and stat-cards. (All three explained further in the Mechanics section.

This RPG is designed to be a prologue. It is a trial and error toward a world where many future RPGs could potentially take place. The first chapter will determine the popularity and success of this genre to further the game. It is a game to see if certain designed mechanics are popular enough on these forums. RNGs are more for Game Administrator use, but there will be times the player has to use them. Often RNGs will be disguised as ''acts of Arceus.''​
What you Need to Know:
The Soldier's Handbook.
Note: Further expanded information will be made in the Cafe
The Place
:
~Actual in-game map.
with edited paths
Credit to Pokémon Company​
...and her territories.
:
Each region is governed by a single city-state and their castle. In Ransei there are Seventeen kingdoms. Each Kingdom favors one of the eighteen unique typing-classifications of Pokémon. Below is a list of names, and their typing. Descriptions will be further embellished in the Cafe. Warlords listed are known warlords of each city.
[All images are thanks to Pokemonwikia]
Aurora
:
Representative type: Normal
Leader: Damarikokuru Anrui(Presumed Dead)

Ignis
: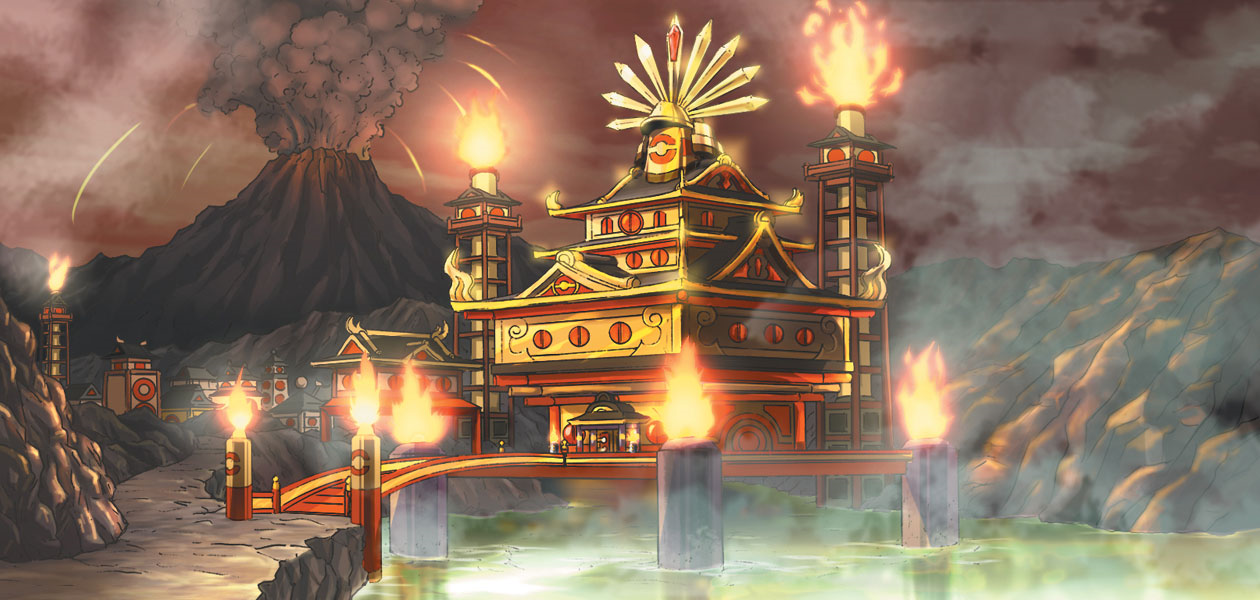 Representative type: Fire
Leader: ???
Greenleaf
: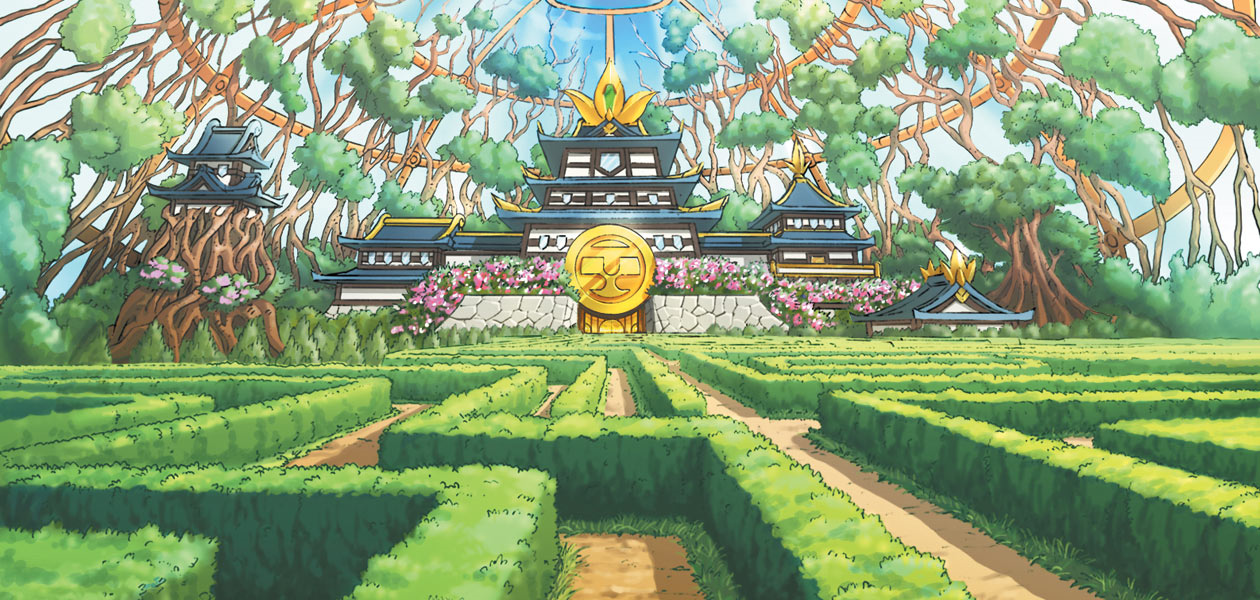 Representative type: Grass
Leader: Jitte-san (Missing)
Fontaine
: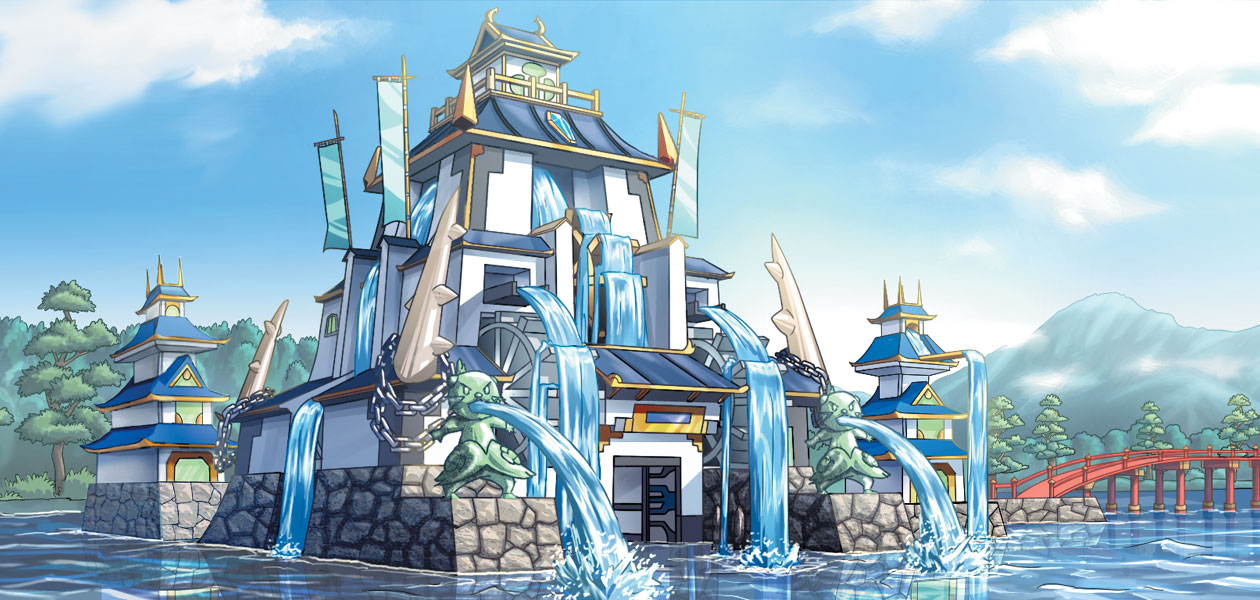 Representative type: Water
Leader: ???
Pugilis
: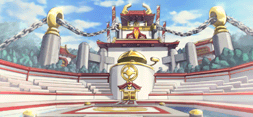 Representative type: Fighting
Leader: ???
Violight
: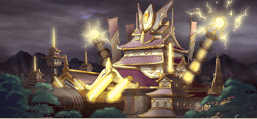 Representative type: Electric
Leader: ???
Chrysalia
: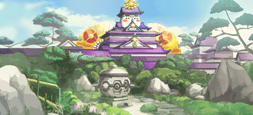 Representative type: Bug
Leader: ???
Terrera
: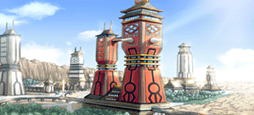 Representative type: Ground
Leader: ???
Illusio
: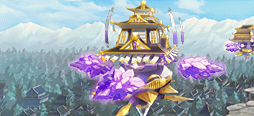 Representative type: Psychic
Leader: ???
Cragspur
: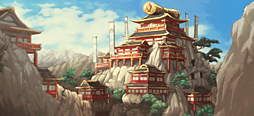 Representative type: Rock
Leader: ???
Viperia
: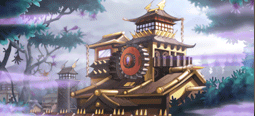 Representative type: Poison
Leader: ???
Yaksha
:
Representative type: Dark
Leader: Gessekai
Avia
: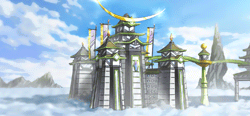 Representative type: Flying
Leader: ???
Valora
: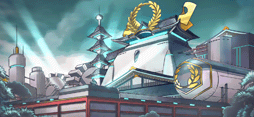 Representative type: Steel
Leader: ???
Spectra
:
Representative type: Ghost
Leader: ???
Nixtorm
:
Representative type: Ice
Leader: ???
Dragnor
: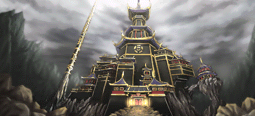 Representative type: Dragon
Leader: ???
The Gypsy Caravans
:
Representative type: Fairy
Leader: Tamasaburo
The Elements
:
The Elements of Ransei are divided into eighteen unique typings, scattered across four different disciplines. The Disciplines are physical, mental, environmental, and primal. Many warriors are born in Ransei with unique typings. Some born with one type, others born with two. The elements allow the warriors access to great power, as well as easier communication toward Pokémon of shared typings. More info about each type will be expanded upon individually in the Cafe. Here it is for basic knowledge.​
The Physical Types
:
Steel, Fighting, Normal, Poison.​
The Mental Types
:
Ghost, Dark, Bug, Psychic, Fairy​
The Environmental Types
:
Grass, Electric, Ground, Ice​
The Primal Types
:
Fire, Water, Flying, Rock, Dragon​
For the Warrior....
Warrior
:
Warriors are those who desired to go on a journey throughout Ransei, with Pokémon by their side. They, along side their partners, utilize the Typings of Ransei toward their advantage. They are able to learn Pokémon techniques through their unique bond with Pokémon. This is called Synchronization. Warriors also share in the mysterious concept of evolution. When they bond with enough Pokémon, or share complete synchronization with their perfect sync, their powers will evolve.​
Warlord
:
Master Warriors of Ransei who hold important roles in ruling the different kingdoms. They are similar to the main series' Gym leader. They are basically an advanced form of the warrior, the final evolution.​
Soldier
:
Soldiers are Warriors who have renounced the partnership of Pokémon, and instead rely on their own strength. Often equipped with weaponry that disables the mythical creatures, they make up the majority of armies that support the Warlords.​
Synchronization
:
They unique and mysterious concept of Ransei. This is the process of how bonded a Warrior and Pokémon are to each other. The higher the Synchronization, the stronger the two become. The lower the Synchronization the harder it becomes to survive. This is how Pokémon are said to level in Ransei. A Pokémon cannot achieve its full potential without a Warrior, and a Warrior cannot achieve their full potential without a Pokémon.
Perfect Sync: Only few Pokémon and Warriors can achieve this. It is when synchronization reaches 100%. It is said there are only five individual Pokémon in the known existence that can achieve 100% per Warrior.[Late game Mechanic]

Snychro-Armor: A mysterious power among evolved Warriors. This power reflects the Warrior's perfect sync. Their armor will adapt an appearance closely relating to their perfect sync Pokémon. It is said that the Warriors themselves who have achieved this become Pokémon themselves. The higher your sync the more abilities you'll be able to learn.[Late game Mechanic]​
For the Pokémon...
Pokémon
:

Originally thought to be deities sent by the heavens, Pokémon have become an essential part of Ransei life. Some consider these creatures holy, others call them heretical demons. Some use them for hard labor, while others keep them as entertaining pets. Pokémon are semi-intelligent beings who hold great power in their blood. This is recognized in battle. Ransei is a Warrior's culture, and often Pokémon are put to the test through hard battle where life is on the line.​
Signature Moves
:
Pokémon have the ability to learn and memorize many techniques as they increase in synchronicity. However many Warriors will only focus on training up four different techniques for their Pokémon. Signature Moves is that.​
Utility Moves
:
Utility Moves are abilities Pokémon have mastered. They are what HM moves are in the main series, as well as support moves like Teleport, and sweet scent. Once a utility move is learned, it is never forgotten, and the Pokémon will always be able to do it regardless of situation.​
The Mechanics:
The One, Two, How to's for the new recruit.
[Mechanics will be further explained in the actual RPG when they are introduced and in the Cafe]
Synchronization
:
Synchronization is the core mechanic behind Ransei's Pokémon. It acts as the level, the friendship, and the Poke-Amie bond in this game. The higher the Sync, the stronger both the Pokémon and the Warrior. In the start of this RPG, your Pokémon will start with a maximum of fifty percent. Synchronization will factor in many future mechanics like Synchro-armor, and perfect Sync.​
Roll playing
:
Roll Playing is the use of RNGs in RPGs. It gives your characters an element of chance when confronting obstacles. It is using numbers and probability to find an outcome before flavoring it with a story. An example of this would be:
[Further and more advanced discussion of Roll Playing will be in the Cafe]
​
PokemonBreederChris encountered Arceus.
PokemonBreederChris wanted to Capture.
PokemonBreederChris attacked.
PBC Rolled 14(100)
Arceus Rolled 100(100)
Arceus evaded attack.

Arceus wanted to flee.
Arceus Rolled 100(100)
PBC Rolled 0(100)
Arceus got away safely.​
Environmental Factor: Basically a roll each new turn(post) of the GM's will encourage environmental factors and changes to either benefit or put to a disadvantage certain Pokémon types.​
Stat-cards
:
These will be a hidden stat tally of the GM to see how Player progress is doing. The GM will keep track of experiences, encounters, abilities, and basic stats such as Health, strength, speed, power, and will. It is to push and block certain events from happening toward players if they're abilities are not strong enough, or if they are too strong in the current story line.​
The Warrior's Code:
In Joining, you agree to these terms...
RPG Rules
:
No flaming or otherwise harassing fellow members.
Respect fellow members and administrators of this RPG, as you should respect yourself.
Bunnying is forbidden without express permission from fellow players
Activity is required, posts are required bimonthly unless given a reason for inactivity.
Nuzlocke rules apply. Fatality is a real thing, and if not careful you, and your Pokémon will die.
Rules are subject to change, on discussion with members and fellow administrators.
Further topics regarding regulation will be added if there is confusion, new methods arrive.
Sign-up Rules
:
Be creative. It gives you brownie points.
Reservations are not required, this is open for anyone, at any time.
Works-In-Progress sign-ups will be ignored. Put a complete sign-up when you believe it is finished. I do not require a WIP to tell me you are interested.
If you have questions or concerns about your sign-up, feel free to VM or PM PokemonBreederChris, or just post your question here.
I allow images. However they must not be used as a crutch, they are for basic descriptions. do not base your character off an image, base an image off your character.
If your Sign-up barely passes the minimum requirements of these Forums, you will be required to place an RPG Sample as well.
If you are worried about Grammar, don't be. Sign ups will only be critiqued on content. If the grammar however is breaking, then it will be asked to be revised.
Three unique individual sign-ups are allowed per account, no more.
Respect. Sign-ups must be as objective as possible, and not be disrespectful. Put as much effort into your sign-up as you believe this RPG deserves.
Read the In-depth guide to learn of what restrictions and advantages you can use in your Character Sign-up. (for instance only allowed to have a maximum of three Pokémon)
Further topics regarding regulation will be added if there is confusion, new methods arrive.
Warrior Template:
Your Character's Bio.
HTML Template: (For easy copy and paste)
HTML:
[B][U]Warrior's card:[/U][/B]

[B]Name:[/B]  
[B]Province:[/B] 
[B]Gender:[/B] 
[B]Age:[/B] 
[B]Profile:[/B] 

[B]Personality:[/B] 

[B]Biography:[/B]

[B]Oddworks:[/B][/B]
HTML:
[B][U]Pokémon's card:[/U][/B]

[B]Species:[/B]
[B]Name:[/B]
[B]Level:[/B] 
[B]Gender:[/B] 
[B]Description:[/B]

[B]Personality:[/B]

[B]History:[/B]

[B]Signature Techniques:[/B] 

[B]Oddworks:[/B]
In-depth category analysis:
Name:
Formal birth-name, informal nicknames, prestige titles.
Province:
Which of the provinces of the Ransei Region, your character represents.
For the Fairy-specific region, say Gypsy/nomad camps.
Unova and Kalos are acceptable regions as well
Anything Japanese-related is the Ransei Region
Preferred to be Canon.
If you want to include your own fan-made island describe the region in great detail. Include technology, and cultural stuff.
Gender:
The physical gender of your Character.
If perceived gender is different than your character's physical, place the difference.
Age:
Minimum age required is Fourteen(14).
Maximum age required is Sixty-Four(64).
Exceptions are made for Alternate Characters only.
Profile:
Pictures optional.
Include physical description of your Character.
Describe your Character's:
Personality:
Include the emotional description of your Character.
Describe your Character's:
Mind.
Social Behavior.
Emotional Health.
Inspiration.
Philosophies.
Biography:
Include a brief, to-the-point history of your character.
Things you could include:
Significant events.
Family History.
Occupation History.
Drive and Talents. (could work for Personality too)
Any miscellaneous info resulting into your Character's current personality.
Oddworks:
Anything Miscellaneous goes here.
Things you could include:
4[SUP]th[/SUP] wall notes.
Future plans.
Hidden quirks.
For the Pokémon...
:
*In Ransei, the maximum Pokémon you can carry at one given time is three. Pokeballs have not been invented yet.*
Species:
The Pokémon-Species name and National Pokédex number
Put a bolded * next to the Species name, if your Pokémon is Shiny
Wailord, Legendaries, Mega-Evolutions, and abnormally giant-sized Pokémon are banned.
Name:
The informal nickname, or prestige titles given to your Pokémon
Sync-Level:
Max is 50%.
The more Pokémon you start out with, the more Fifty(50) has to be divided.
Minimum must be 15%, unless Pokémon is recently hatched/obtained.
Gender:
The Physical gender of your Pokémon.
If your Pokémon is genderless, place its perceived gender.
Description:
Optional.
Include physical description of your Pokémon.
Describe your Pokémon's:
Unique physical traits.
Fashion Accessories.
Personality:
Include the emotional description of your Pokémon .
Describe your Pokémon's:
Mind.
Social Behavior.
Emotional Health.
Domesticity.
Hisory:
Optional.
Include a brief, to-the-point history of this Pokémon.
Things you could include:
Significant events.
Joining History.
Drive and Talents.
Any miscellaneous info resulting into the Pokémon's current personality.
Signature Techniques:
Optional.
Describe your Pokémon's favorite or most often used techniques. Include known utility moves as well.
Oddworks:
Anything Miscellaneous goes here.
Things you could include:
4[SUP]th[/SUP] wall notes.
Future plans.
Hidden quirks.
Important Links:
Important Links
Links will be added, as they are created.
Last edited: