The Rebellious Rebel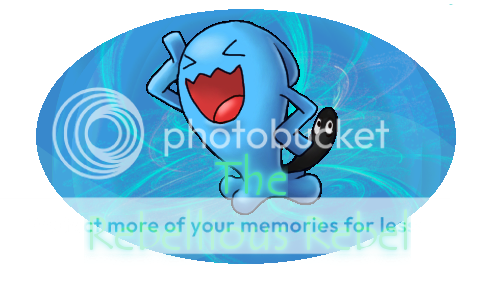 Credit to Lilith for the banner.
ROUND 1
ROUND 2
SEMI-FINAL
FINAL
Welcome Challenger, to the Rebellious Rebel Tourney! What makes this tourney any different to others you ask? Well, this tourney will have a catch to it. You are allowed the use of a single Uber of your choice. You are required to submit your chosen Uber and must be used throughout the tourney.
Your five remaining team members can be changed throughout the competition but must abide by
standard rules
(The OU tier or below). You can find the Uber tier here. Your Rebel is the
only
exception to the rules. Thinking a Scarfed Kyogre will guarantee victory? Remember your opponents will know what Uber you've chosen so consideration is advised when picking your Rebel.
Standard Serebii battle rules will be in use and all battles will be Level 100 single on WiFi.
There are no restrictions when picking your Rebel.
Entrants
I will be accepting 16 entrants.
1] Phop/0259 9952 8913 with Garchomp
2] GerbilGuy/4296 5572 5536 with Mewtwo
3] DaveTheFishGuy/0517 7041 4522 with Darkrai
4] Ima_penguin_95/3609 8576 1533 with Palkia
5] Calum/5242 1752 6600 with Groudon
6] mcawesome/2277 3599 0346 with Darkrai
7] BaldWombat/0260 0310 2900 with Latios
8] jeyre80/4855 4426 4906 with Mew
9] Old man/2707 7497 1842 with Groudon
10] xLilith/5113 2544 5259 with Kyogre
11] TehBurakki/0646 5098 0648 with Lugia
12] Cousin_Dan/4426 0141 9167 with Rayquaza
13] Squirtleismyhomeboy/0474 7058 9514 with Rayquaza
14] oooo/3222 6165 5568 with Wobbuffet
15] milo05/2665 0801 0245 with Mewtwo
16] Terrador14/? with Kyogre
The first round will last approximately 2 weeks. The following rounds will last 1 week. Their will be no substitutions or extensions to deadlines. Any uncompleted battles will result in elimination for the least active individual.
Application form
Name; Phop
Friend code; In Sig
Your Rebel; Garchomp (EXAMPLE)
Prizes
1st Place = Respect and you get to link this thread in your signature.
2nd Place = Mediocre respect and you get to link this thread in your signature.
3rd Place = Mediocre respect and you get to link this thread in your signature.
4th Place = (ONO)
​
FAQs
Q/ What about Soul Dew? Is it allowed in any capacity? Would using Soul Dew on Latias make her your Uber?
A/ Yes, using Latias with Soul Dew will make her Uber and must be stated when picking her as your Rebel. Without will remain OU.
Q/ Are HG and SS moves allowed in your tourney?
A/ HG and SS moves will be allowed since you can get the moves by a legit way.
Q/ Now that Manaphy is OU are we going to ban it from being used on teams where it wasn't selected to make things a little more fair? That seems to be best since it wasn't OU at the beginning of the tourney.
A/ I totally agree. Manaphy will be classed as a Uber in this tourney.​
Last edited: