And, as if by magic, the webmaster appeared...
Staff member
Admin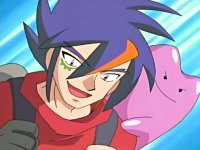 The Ribbon Cup Caper
On the boat to Slateport City for the Grand Festival, Ash & Co. discover that the Ribbon Cup, the prize for the Grand Festival is on board. However when Brody of the recently disbanded Team Magma arrives and steals the Ribbon Cup. Ash & Co. must help Officer Jenny to find it and bring Brody to justice. Can they find it and get the Ribbon Cup back before they reach Slateport?
Visit The Episode Guide
Discuss