And, as if by magic, the webmaster appeared...
Staff member
Admin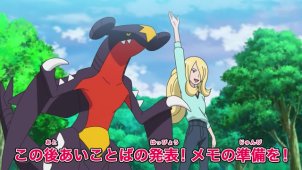 The Semifinals I: Sweep​
It's time for the Semifinals in the Masters Tournament. With Diantha facing Leon and Ash facing Cynthia, Ash decides to do some training before the match when he meets u p with Cynthia, who tells him how she first met her partner Garchomp. Meanwhile, the match between Diantha and Leon is due to start. Who will emerge victorious?
Visit The Episode Guide
Discuss