And, as if by magic, the webmaster appeared...
Staff member
Admin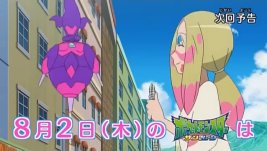 The Shape of Family: Poipole's Feelings!
Ash & co. meet Mina, a trainer who paints pictures. Together with her Ribombee, she's able to tell how Pokémon truly feel. On learning that Ash's Poipole likes to paint pictures, she takes a look and can sense great happiness but also sadness from the pictures. How does Poipole truly feel?
Visit The Episode Guide
Discuss