I still remember that day... the day when my whole life changed...
The world was peaceful... Pokemon lived with humans as if they were family... always there for each other. It was a beautiful time.
However, one day, I had a dream... the world was not what I knew it to be... it was in chaos. The Apocalypse was spreading... the world was dying.
Suddenly, my dream changed... I was at the Mystri Stage... and who would I behold here... other than the great Arceus? I had heard about Him in legends... he was said to appear during the greatest crisis the world would ever face! I was shocked... even paralyzed by his presence, but my fear went away once he started to speak to me, with Magic in his voice. His words gave me the courage to fight... He said, that I, along with many other people and Pokemon are destined to unite against the Evil!
I and my friends, 6 other trainers and a Pokemon, now seek the other Chosen Ones... and you may be one of them! Stay strong! Be smart! And be victorious!

Welcome to the place where your destiny is chosen. You shall be placed among the
Temporal
,
Spacial
or the
Distorted
, where you would eventually see your path. Please join the Sector which matches your personality the most.

At the beginning, you shall be placed at the
Universal Rank
. You would be placed in your sector after ranking up, for which, you must be tested in a Pokemon battle.

~THE CONTENTS~


#1 - Opening Post - The Basics
#2- Temporal Sector
#3- Distorted Sector
#4- Spacial Sector
#5- War Team
#6- The Shop
#7- POTW
#8- Clan Art Work
#9- CCAT


THE NORMS

1. All SPPF Rules apply, without any exception.
2. Do not troll or flame any member.
3. No mini-modding.
4. No guild hopping.
6. No one liners.
7. No double posting. Please delete any double posts you happen to make.
8.

DO NOT POST IF YOU HAVE NOT FILLED THE FORM - A STRIKE IS GIVEN IF DONE SO!


9.Please follow all the above Rules with utter care.
APPLICATION FORM
Code:
:
[b]User Name[/b]:
[b]Pokemon Online/PokemonShowdown Name[/b]:
[b]Reason for Joining[/b]:
[b]Referred by[/b]:
[b]Timezone (in GMT)[/b]:
[b]Battle Experience (0-10)[/b]:
[b]Additional Comments?[/b]:
[/B]
THE STRIKES

1 Strike ~ First Warning.
2 Strikes ~ Second Warning.
3 Strikes ~ 1 Week Ban.
4 Strikes ~ 2 Week Ban
5 Strikes ~ Permanent Ban.
If anyone tries to evade their ban, they are expelled from this Guild, immediately!
VOLCANIC_TOXIC - Quit the Guild.
BLACKSTAR80 -
BANNED
Dahrue - Quit the Guild
Meso: Quit the Guild
Volcer:
Kicked out
Quit the guild-
Elite Member
TOURNAMENTS

\

[



MADE BY ASTARAL SHADOW OF THE UNDER
​
Banners by FairyWitch, Avenger Angel and SwornMetalhead!
​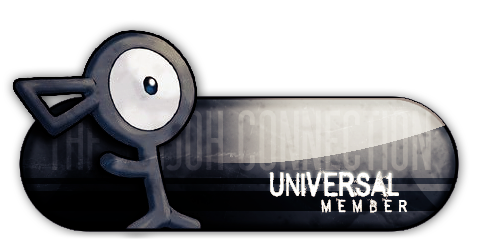 ALL NEW MEMBERS JOINING WILL BE PLACED IN THE UNIVERSAL RANK UNTIL THEY HAVE BEEN TESTED!
ONCE TESTED THEY ARE FREE TO CHOOSE THE DIVISION THEY THINK SUITS THEM
The Imposter said:

User Name: The Imposter
Pokemon Online/PokemonShowdown Name: Mystikality (Showdown)
Reason for Joining: Old guild closed and this seems to be an active place that has a bunch of people around my skill level. I also like Sinnoh's mythology.
Referred by: n/a
Timezone (in GMT): GMT-5
Battle Experience (0-10): 7/10
Additional Comments?: I play Inverse, OU, LC, NU, and some other random metas.
User Name: Drakoflash1
Pokemon Online/PokemonShowdown Name: N/A
Reason for Joining: Looks Fun/Cool
Referred by: No-one
Timezone (in GMT): -05:00
Battle Experience (0-10): 7
Additional Comments?: Loved Pokemon my whole life!
User Name

: MesopotamianSumerian

Pokémon Online/PokémonShowdown Name

: Timekill (PO & PS)

Reason for Joining

: The clan I was previously a part of was disbanded. I have observed and inspected at least 3 other clans before making the decision to apply for to be a member in this clan, as I have deemed it to be suitable.

Timezone (in GMT)

: -6, or CST (U.S. & Canada Central Standard Time)

Battle Experience (0-10)

: I've been into Pokémon competitive battling for over 2 years, but I've just returned to battling earlier this month. I'm a bit rusty, but I'm still okay, so I'd rate myself at about a 5 or a 6 at the moment. I'm not quite sure, though. I guess it comes down to when I get tested.

Additional Comments?

: I'm a pretty decent artist -- I recolor sprites every now and then -- so if you want some, send me a PM or ask on the thread. If you'd like to see my work, I've a few examples:
The points system is:

Win = 10
Loss = 5
Draw = 7
The Original Six:


-Mew The Gato: Been here since the start of it. One of the best battlers around.
-T-Bolt: Another Veteran member. Stuck right through. Yep again a superb battler.
-Volcer: Since the first day with us, I still remember how he was the only one who wanted to rank up when we first started wit this.
-RZK: It's gonna be a shocker for you buddy. Sad you're not here to see the end of us.
-Fitzy909: Been since the very begining as well. He was amazing with regards to the contribution to the guild
-CedOmega: Joined in a little late but stuck around and helped the guild get ahead really good.
​
Last edited: