And, as if by magic, the webmaster appeared...
Staff member
Admin
The Totem Pokémon is Gumshoos! (952)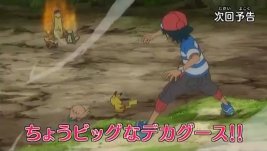 The Totem Pokémon is Gumshoos!
As Rattata and Raticate cause trouble on the island, Ash decides to participate in the Island Trial Challenge. When meeting the Melemele Island Kahuna, Hala Ash says he is going to take on the trial, but Hala poses a question to him that Ash must answer before participating in it. Will Ash be able to answer the question and complete the trial?
Visit The Episode Guide
Discuss