And, as if by magic, the webmaster appeared...
Staff member
Admin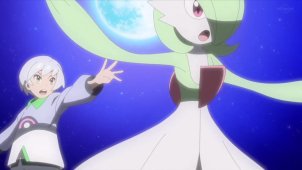 The Traitorous Battle Royal!​
The next Project Mew trial mission has Goh head to Sea Mauville in Hoenn. This task is a survival game. Battle everyone inside and the last trainer standing wins the trial. Each trainer can only bring 1 Pokémon so Goh brings Inteleon. There, he meets his old friend Horace and tensions get tough. Who will win the battle royal?
Visit The Episode Guide
Discuss