And, as if by magic, the webmaster appeared...
Staff member
Admin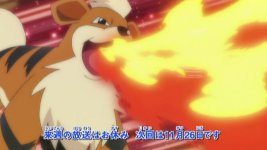 Full of Danger! James' Treasure Chest!!
While training their Pokémon, Ash & Co. discover a chest buried in the ground. Team Rocket see this and James is eager to get the chest. It turns out, the chest belonged to him as a child. However, when Ash & Co. take it to the nearby mansion, where James used to live, problems arise for James when he discovers his pet Growlithe, Growlie is there and his ex fiancée, Jessiebelle is on her way...
Visit The Episode Guide
Discuss