~Trinity Discord~
The Trinity League is a well-respected communal League that offers fun and challenging battle experiences for new and veteran players alike. The League strives to be open, welcoming, and mature. It is a unique League where players need to be strategic when team-building due to our "Trinity" concept, where Challengers face a Triad of Gym Leaders with one team.
​
General Rules


1) Read and follow all main SPPf rules.
2) Respect & be polite to every member of this League; never insult anyone in any way (give the benefit of the doubt!).
3) If there is a conflict, keep the League at peace and contact Thread Overseers.
4) Do not cheat/hack (Pokesav, Pokegen, illegal traits through AR, etc.). This undermines the hard work and dedication our Leaders put into team building.
5) SPPf battling Standard Rules & Smogon tiers are followed in this League. Additionally, Challengers & Gym Leaders may use only up to 2 non-Uber legendaries. (Helpful resource: Smogon's Gen 7 Banlist)
6) Gym Challenges are OU SM Wifi battles only.
7) Never cut the Wifi! You may be banned if League members identify you of doing so on purpose! If you have connectivity issues, mention it before a battle .
8) Both Challengers and Leaders should post Battle Results into the thread. Where appropriate, update posts with further battle results. (don't double-post)
9) To arrange battles, contact Leaders directly through VM/PM.
10) Have fun!! : )



Challenger Rules




1) To earn Badges, fill out an application form and copy-paste it into the thread.

2) The Trinity League offers

Triads

of Gym Leaders, which means you have to challenge a Triad with the

same

Pokémon team.

(Items/Attacks/Nature/IVs/EVs/Ability/Formes (Depending on the Pokémon) may be changed)

3) You are allowed to challenge multiple Triads at the same time.

4) When posting battle results, you must list your Pokémon (Forms included) to ensure your team stays the same with other Triad members.

5) If you lose to the first Leader in a Triad, you may change your entire team. Should one of your Pokémon get banned from the

XY OU Tiers

tier, you may switch that one team member with a Pokémon of the same typing of the one banned.

POKEMON ONLY

not items.

(Blaziken is banned, but you've used it in a Triad. You're allowed to swap it for either another Fire-type Pokémon, or a Fighting-type Pokémon. Mega Stones are items, so if a Mega you're using gets Banned, you are stuck using that Pokémon without its Mega Stone.)​

6) You're only allowed to use

1

Team against all 3 Leaders in a Triad, if you wish to change a Pokémon, you'll be forfeiting any badges earned there in the process, as well as still following the CT Rule.

7) Counter Teams (CT) are not allowed, and Leaders may decline the battle should they detect a CT. Mega Evolutions

count

as CT if either before or after mega-evolving the Pokémon is considered a Counter. If you lose and switch out a team member, the CT rule still applies even if a Triad Leader was already defeated.

(CT is defined as having 4 or more Pokémon of a type that a) has super-effective STAB, or b) resists the Leader's type) See our list of CTs for each Triad

​
~~Feel free to use one of the Challenger exclusive Userbars/Badge cases for your signature~~
(don't forget to give artist credit to AstralShadow/MasterGohan!)
​
Leader Rules
1) Every Leader must post at least once a week to show activity & open shop at least once every two weeks. In case of a longer absence, be sure to let me know in advance.
2) If you cannot comply with 1), you risk losing your position and being replaced.
3) Leaders are expected to use our
Official Chatroom
when opening.
4) Once challenged, you must accommodate the battle. Matches can only be declined if your opponent has illegal/hacked Pokémon, or CTs against your Triad.
(See our list of CTs for each Triad)
5) A match may not be declined beyond your first turn. Forfeiting mid-battle once accepted results in a Challenger Win. Ties always result in Challenger Loss.
6) As Gym Leaders you must have at least 4 Pokémon with the type of your title. The 5th & 6th Pokémon may be of a different type. A Mega Evolution may be counted as your type, as long as it has it before Mega Evolition.
(If the Mega loses your type upon Mega Evolution, it will then count as a Wildcard Slot if used.)​
7) Make sure to
check whether a Challenger has used the same team
against other members in your Triad.
8) You may switch any party member as long as Rule 6) is kept.
9) You must be able to do 6 vs 6 Singles under Normal Rules. You may battle Challengers in Doubles under Normal Rules, if they accept.
10) Anyone may apply for open Leader positions. Also, it is possible to switch Gyms if a position opens.
11) Re-matches are decided individually by Leaders. E.g. You may have Challengers wait 24 Hours before next challenge.
12) Please use your Leader Userbar in your signature if you can, as well as your Badge.
Title Match Rules
1) The Challenger must have obtained 8 Badges to be allowed to challenge you..
2) Battles will take place in a Best of 3 Format. Battles 1 (Leader Defends against Challenger), Battle 2 (Challenger Defends against Leader), & Battle 3 (Both use Gym Teams).
3) If you lose a Title Match, whether you're a Leader or Challenger, you'll have to wait 1 Week, before you're allowed to Title Challenge again. Winners of a Title Challenge are given a 1 week vacation from Title Challenges.
4) Please make sure you fill out the form below completely and accurately so I know exactly how to edit without problems.
Questions? Please check our FAQ as well as the info spoilers below, or ask any of our Thread Overseers (Currently Hiring):


DJSummers, Marashu, Dragontamer44722, LynxForte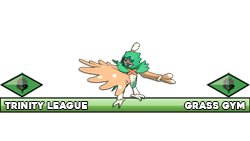 Badge:
Chlorophyll Badge
Leader:
Dunkleosteus
(FC: 0146-9964-0874/TZ: GMT -6)
Battle Style: Singles / Doubles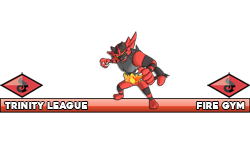 Badge:
Cinder Badge
Leader:
Smokin' Weedle
(FC: 0061-3067-1583/TZ: GMT +1)
Battle Style: Single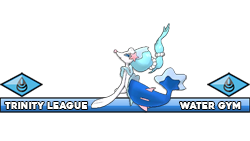 Badge:
Tsunami Badge
Leader:
Dew Watatsumi
(FC: 1332-8918-6873/TZ: GMT -6)
Battle Style: Singles / Doubles
Badge:
Jolt Badge
Leader:
SkyBlue
(FC: 4785-7472-9992/TZ: CST -6)
Battle Style: Singles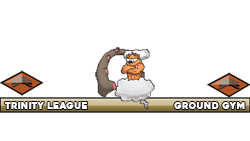 Badge:
Quaja Badge
Leader:
Rocxidi
(FC: 1478-6647-6643/TZ: GMT -8)
Battle Style: Singles / Doubles


Badge:
Feather Badge
Leader:
DragonTamer44722
(FC: 5370-0586-3904/TZ: GMT -4)
Battle Style: Singles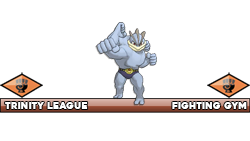 Badge:
? Badge
Leader:
(FC: /TZ: GMT)
Battle Style: Singles
Badge:
Poltergeist Badge
Leader:
TwinYoshi45
(FC: 1306-6191-8985 /TZ: GMT -7)
Battle Style: Singles & Doubles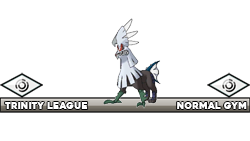 Badge:
Hope Badge
Leader:
DJSummers
(FC: 0345-0046-5202/TZ: GMT -5)
Battle Style: Singles / Doubles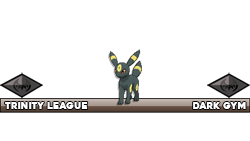 Badge:
Azrael Badge
Leader:
Cutty
(FC: 0748-6074-2990 /TZ: GMT +7)
Battle Style: Singles
Badge:
Mentality Badge
Leader:
Alatar VGC
(FC: 2423-7120-4274/TZ: GMT 0)
Battle Style: Singles / Doubles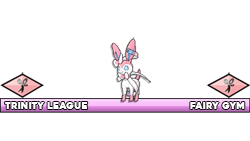 Badge:
Sylph Badge
Leader:
FairyWitch
(FC: 1693-1320-3008/TZ: GMT -5)
Battle Style: Singles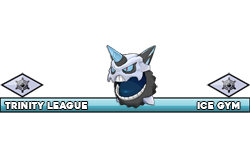 Badge:
Deathfrost Badge
Leader:
Lord Fighting
(FC: 3497-1041-4758 /TZ: GMT +1)
Battle Style: Singles


Badge:
Mythic Badge
Leader:
SilverLanayru
(FC: 1977-0801-2134/TZ: GMT -8)
Battle Style: Singles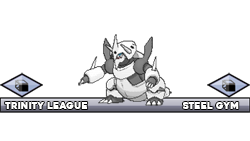 Badge:
Mineral Badge
Leader:
Charizard_Rulez84
(FC: 1848-2888-8103/TZ: GMT -5)
Battle Style: Singles
Challenger Application Form
To challenge the Trinity League, fill out the form below and post it into the thread. One of the Thread Overseers will then accept it.
HTML:
[img]http://i.imgur.com/E6zacU8.png[/img]
Challenger Application
[b]Username[/b]: 
[b]Favorite type[/b]: 
[b]Triad you'll find most challenging[/b]:
​



Leader Application Forms


To apply for an open Leader position at the Trinity League, please fill out the appropriate form below & post it directly into the thread.
Please make sure you read through all the rules stated above carefully, in particular the Leader Rules, before applying!



Once a Leader application has been submitted into the thread, I'll check it fo completion before accepting it.

In the case of multiple applicants wanting the same type, there may be a point-based showdown to determine the Leader. (e.g. 2 Battles – 1 defending & 1 challenging, whereby defending or challenging successfully earns 3 pts, and otherwise winning earns 1 pt).

Please have a Leader team ready when you apply, should a match-off be necessary, so that the position can be filled as efficiently as possible!

If a Leader successfully defends 5 battles throughout their appointment, they may carry the Gym's Badge.

HTML:
[img]http://i.imgur.com/CLxaQ7J.png[/img]
GYM LEADER Application
[b]Username[/b]: 
[b]Friendcode & GMT Timezone[/b]: 
[b]Leader Type[/b]: 
[b]Badge Name[/b]: 
[b]Battle style(s)[/b]: Singles/Doubles
[b]Do you have at least 4 Pokémon of the represented type[/b]: Yes/No?
[b]Competitive experience & expected activity per two weeks[/b]: 
[b]Have you read all rules carefully?[/b]:



Battle Result Form


Both Leaders & Challengers should post these after a battle. (Edit posts, when possible!) Remember, Comments should always be constructive and provide opportunities for growth.


HTML:
Leader Type: 
Challenger: 
Team used against Leader: 
Challenger Result: 
Comments about the match:



Title Challenge Result Form


Both Leaders & Challengers should post this after a title match Challenge. (Edit posts to add all matches, when possible).


HTML:
Opponent's Name:
Type:
Result & Battle No.: 
Comments about the match:




Credits (support & artist approved art):
Thanks to Serebiimods for approving our League!
Leader Triad Banners by Arts & Sprites Forever's American--Pi
League OP Banner by Daedric Design's Sworn Metalhead
Challenger Userbars, Application Banners & Support Buttons by The Under's Astral Shadow
League Badges sponsored by The Original Wizard
Leader Userbars sponsored by LynxForte
DA image approval (drumthrasher4hr; MichaelFaber)

A special thank you to:
Our Thread Overseers & Leaders who ensure our League is a welcoming, mature, and friendly space
You - our Challengers!!

​




Support Buttons


Whether you're a Challenger or Leader, absolutely anyone is welcome to support our League using any of our Buttons for their signature. Please remember to give credit to Astral Shadow.
@Challengers: Click on the "Challenger Userbars"/"Badge Case" Buttons below to receive an exclusive Userbar and/or Badge Case for your signature!
HTML:
[URL="http://www.serebiiforums.com/showthread.php?629099-The-Trinity-League&p=17072871#post17072871"][IMG]http://i.imgur.com/Ak3dT0u.png[/IMG][/URL]
[URL="https://discord.gg/dsSGUMt"][IMG]http://i.imgur.com/L3WDw4K.gif[/IMG][/URL]
[URL="http://www.serebiiforums.com/showthread.php?629099-The-Trinity-League&p=17072949#post17072949"][IMG]http://i.imgur.com/6QlJMbP.png[/IMG][/URL]
Last edited: