And, as if by magic, the webmaster appeared...
Staff member
Admin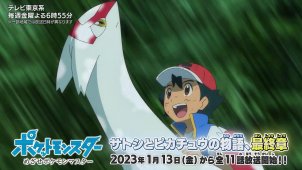 The Wind of Beginnings! The Eon Path!!​
Ash and Pikachu are continuing their journey, meeting wild Pokémon while Team Rocket continue to follow him on this adventure to steal Pikachu. However, one day, Ash & Pikachu go to a forest and find the Legendary Pokémon Latias injured. What happened to Latias and can Ash help it?
Visit The Episode Guide
Discuss