And, as if by magic, the webmaster appeared...
Staff member
Admin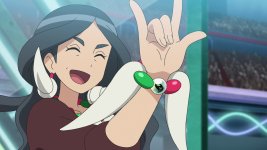 Ultra Class! VS Elite Four Drasna!​
Ash has his next opponent in the World Coronation Series: Drasna from the Kalos Elite Four. Ash has gone through some special training and sends his Dracovish and Sirfetch'd into the battle. However, with Drasna using Altaria and Noivern, the battle is to be tense. Will Ash manage to get victory?
Visit The Episode Guide
Discuss