And, as if by magic, the webmaster appeared...
Staff member
Admin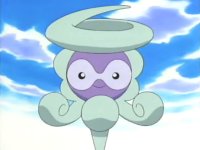 Unfair Weather Friends!
Heading Towards Fortree City, Ash & Co. get caught in several bits of freak weather. They spot that its a Castform and are taken to the Weather Center where they find that Team Aqua is looking for specific bits of data about Kyogre. Will they get it?
Visit The Episode Guide
Discuss