And, as if by magic, the webmaster appeared...
Staff member
Admin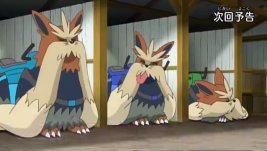 We Found a Treasure! Stoutland Search!!
Now on Akala Island, Ash & co. learn about the local activities by tthe Island Kahuna, Olivia. Their first activity is to hunt for treasure using Stoutland as their PokéRide Pokémon. Most of the group manage to succeed but Lana has issues as Stoutland hasn't bonded with her. To make things worse, a wild Garbodor soon appears in front of her. Will she be able to find the treasure?
Visit The Episode Guide
Discuss