And, as if by magic, the webmaster appeared...
Staff member
Admin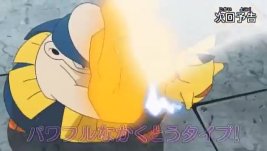 Will the Z-Move Work?! Challenging the Grand Trial!!
After completing the only Island Trial on Melemele Island, Ash decides to face off against the Island Kahuna Hala in the Grand Trial. Hala uses powerful Fighting-type Pokémon and moves causing Ash some trouble as he currently only has Pikachu and Rowlet. During battle, Hala unleashes the All-Out Pumelling Z-Move causing Ash to retaliate with a Z-Move of his own. Will he be able to win the battle?
Visit The Episode Guide
Discuss