And, as if by magic, the webmaster appeared...
Staff member
Admin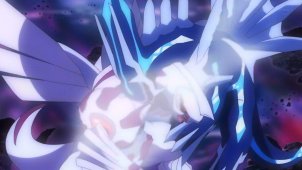 Winter Special #1! Dialga & Palkia! The Space-time Cataclysm!!​
Ash has received a call from Dawn who says that her Piplup has been abducted. On investigation, Pokémon are being taken one after another in Sinnoh so Ash, Goh & Chloe head there to investigate. Upon arrival, they learn that the persont hat took Piplup from Dawn looked just like her. Will they be able to solve the mystery?
Visit The Episode Guide
Discuss