And, as if by magic, the webmaster appeared...
Staff member
Admin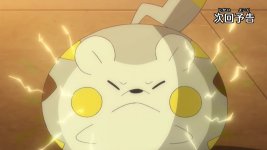 Zing Zap Togedemaru!
As Kukui is out, Ash & co. decide to watch his house for him, and when it comes time for lunch, Ash accidentally empties the fridge by messing up. In order to rectify this, the group heads to Hau'oli City's Mall and bump into Sophocles and Togedemaru, but when a blackout happens, Ash & Sophocles get separated from Pikachu and their friends. Will they be able to find their way back?
Visit The Episode Guide
Discuss