I posted this again since my other thread died when i edited some pokemon and i was a noob sorta back then lol. I tried to make a stall that consist of all the major annoying things.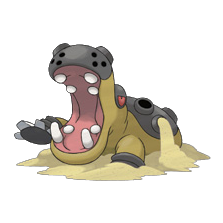 Hippowdon@Leftovers
Impish 236 hp / 232 def / 40 sp.def
-Stealth Rock
-Slack Off
-Earthquake
-Ice Fang

Ok first thing i realise here are the EV's arn't so good so mag better come in here and post. This thing starts of sandstorm and sets up stealth rock. Slack Off to heal and Earthquake for Stab. Ice Fang for Heracross or i might be thinking of switching for either thunder fang or fire fang but not sure which might help my team the most.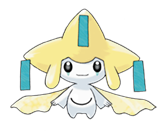 Jirachi@Leftovers
Trait: Serence Grace
Impish 236 hp / 216 def / 24 spd / 32 sp.def
-Wish
-U-turn
-Zen Headbutt
-Protect

It is awsome. First things first, This resists the Sandstorm which is a heads up since i can stall with wish + protect. U-turn can work after i did a wish so i do a hit and run and switch to a counter or a team mate that needs healing. And Zen Headbutt can flinch and now has a bigger chance of flinching because of Serence Grace and it also takes care of Heracross for me. And it also helps Forretress.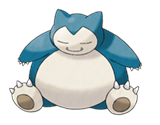 Snorlax@Leftovers
Trait: Thick Fat
Careful 204 hp / 52 def / 252 sp.def
-Rest
-Sleep Talk
-Crunch
-Earthquake

Special wall. Replaced this over blissey as it is just like a blissey but can fire back attacks harder and can take status and fire and ice moves are lol to it. Earthquake to hurt infernape and lucario if they think they can switch into it.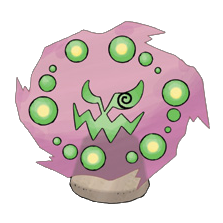 Spiritomb@Leftovers
Careful 252 hp / 80 def / 176 sp.def
-Taunt
-Pain Split
-Pursuit
-Hypnosis

I decided to go Spiritomb > Gengar as gengar was to fragile and has low defenses to let it stall. While Spiritomb is nice as it has taunt to stop things from boosting up their stats. Pain split is nice to recover and goes nice with the pp stall. Pursuit to trap things on the switch and goes is nice using it on starmie.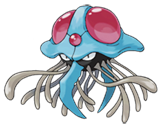 Tentacruel@Choice Scarf
Trait: Liquid Ooze
Calm 252 hp / 24 spd / 84 sp.atk / 148 Sp.def
-Toxic Spikes
-Ice Beam
-Surf
-Knock Off

It will set up toxic spikes for me. So i can stall with jirachi in the sandstorm. Surf for infernape and ice beam for dragons choice scarf so it can outrun and fool garchomp. Knock off so they cannot recover well in the sandstorm if they hold leftovers.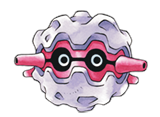 Forretress@Leftovers
Relaxed 252 hp / 216 def / 40 sp.atk
-Zap Cannon
-Spikes
-Rapid Spin
-Reflect

Gyara counter since it gives my team trouble. And also my weavile counter. Rapid spin so my opponent doesn't try it's own stall. Spikes to make the stall even funner. Reflect helps jirachi against earthquakes and just helps out the team so i can stall more easy.

If people tell me to change anything i will test it on shoddy then train it up as a team and use it on wi-fi.

Rate Away....
Last edited: